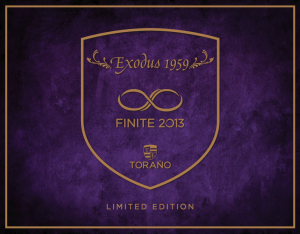 Toraño Family Cigar Company is releasing just 3,000 boxes of Exodus Finite, their latest boutique cigar. The cigar is a true puro, not seen from Toraño for many years. Hand-made in Nicaragua, Finite contains only Nicaraguan tobaccos from four different growing regions … their diverse flavor profiles enhance the balance and harmony between them.
Finite's blend combines an all-Nicaraguan filler of Esteli, Condega and Ometepe tobaccos, a Jalapa binder, and Habano-seed Jalapa wrapper. Vice President of Sales and Marketing, Bruce Lewis, explains, "Although the wrapper and binder are both grown in Nicaragua's Jalapa region, the wrapper is shade-grown viso and comes from a higher priming, whereas the binder is sun-grown seco and is among the first leaves picked. This blending gives the medium-bodied Finite its well-balanced character, one that hints of roasted nuts, complemented by a raisin-like sweetness. The finish is long and features a cedar note."
Finite comes in three sizes … 4 7/8″ x 52 Robusto, 61/4″ x 52 Toro, and the popular 6″ x 60 BFC. It joins the company's legendary Exodus "Trilogy," which began in 2001 with the Toraño Family's flagship cigar, Exodus 1959. President Charlie Toraño states, "The original Exodus 1959 (Gold band) is one of the industry's best-known brands and still one of our top sellers. Its name commemorates the legendary Cuban cigar families' 1959 flight to freedom. The Toraños were one of those families."
Next came the Exodus Silver Edition (2002) and Exodus 1959 – 50 Years, (2009), filling out the Trilogy. Like virtually all Toraño cigar brands, these three Exodus cigars are firmly lodged at the top of the ratings industry-wide. The original Exodus 1959 placed in the "Top Five Cigars of the Year" (2006) by Cigar Aficionado, with the Exodus Silver and Exodus – 50 Years also earning ratings of 92 and 93, respectively.
Lewis adds, "Finite is a word which perfectly defines the nature of this new release. Based on the limited availability of the tobaccos we have incorporated in the blend, we knew we would only be able to make around 75,000 cigars. We have also created a unique symbol and date stamped every box, distinguishing features which will become synonymous with future limited releases under the Toraño brand."
Exodus Finite can be seen on tobacco retailers' shelves in early August. Manufacturer's suggested retail pricing for the line is $8.00 to $9.00.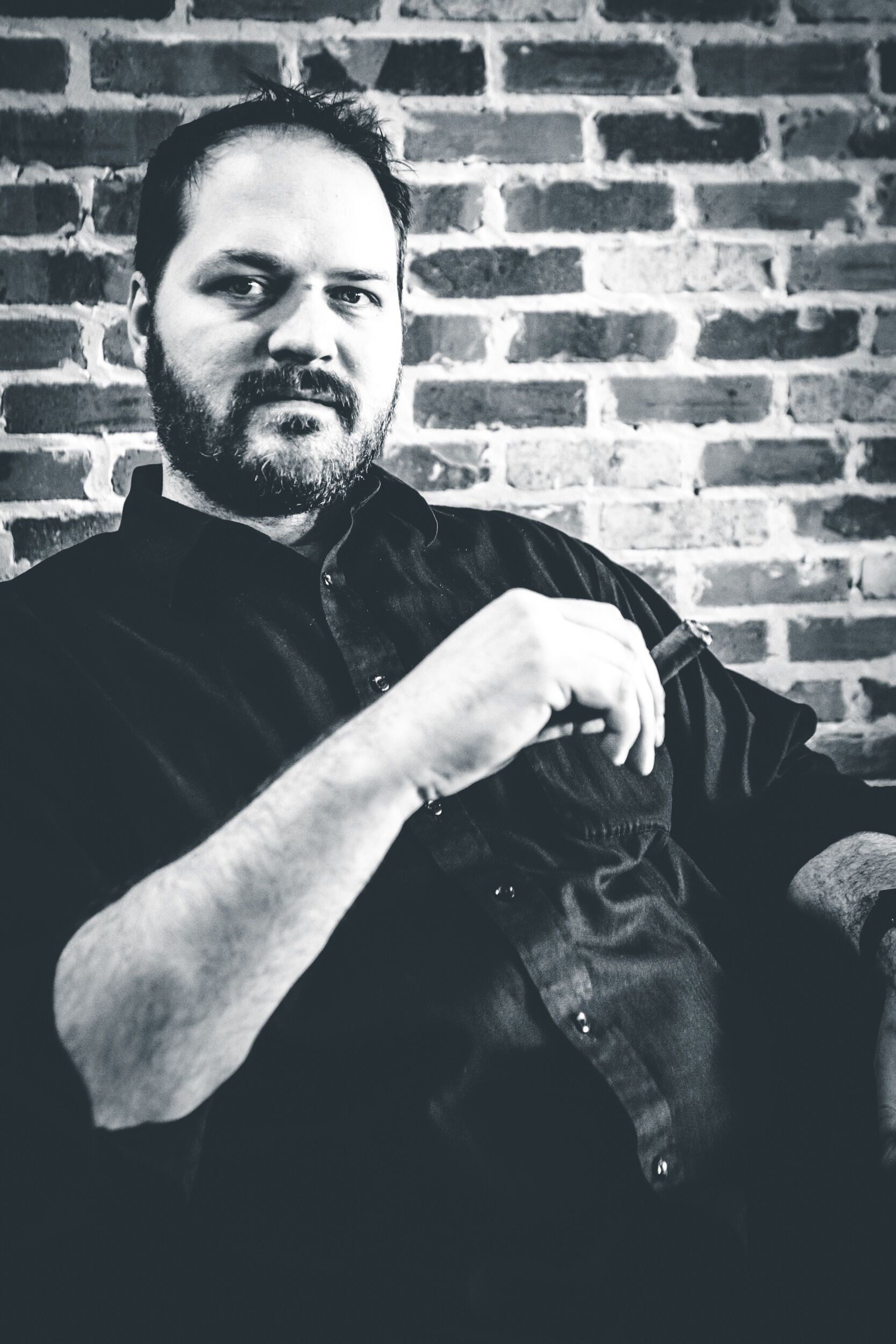 I am the Chief Editor of In The Humidor and have been running this site since 2007!  I enjoy a great cigar with friends and just hanging around the house.  I have 3 beautiful daughters and a wonderful wife, we live in the Dallas, Tx area.  I also enjoy a good bourbon, craft beer, and absolutely love the ocean and beach.
[bannergarden id="2"]