Origin: Dominican/Honduran
Wrapper: Connecticut
Filler: Dominican Piloto Cubano
Shape: Toro (6.2″ x 54)
Strength: Medium – Full Bodied
My Rating: 4 of 5 Stars!


Partagas has created a very unique and complex cigar with this newest style the Partagas Legend. I have had the pleasure of enjoying a couple of these cigars and I am very impressed. I particularly have never stopped down on any other Partagas blends, although I do think a cigar shop in Mexico tried to sell me a "real" Partagas Cuban once, but this Partagas Legend has definitely opened my eyes and has lead me to give some of their other blends the time of day.
Off the top, in the first third there is a very nice mellow sweetness that comes through, but don't get used to it, it doesn't stick around too long.  Along with that sweetness, I get nice hints of pepper that balance each other out very well and sit nicely on the palate. Once those sweet notes are gone it doesn't take long to figure out the real player in this Cigar, and that is the nice rich leathery notes that come through in a big way. My best description I can think of is this cigar took me back to my baseball glory days. If you have ever played baseball long enough you have probably chewed on your glove strings from time to time, and the flavor out of this cigar is spot on! Not only is the flavor profile nice and bold but about halfway through the cigar the oils really start to come out and give a nice rich and creamy feel in the mouth. Probably the only reason I have not given this a 5 star rating is that I was hoping for it to be a little bolder in reference to the strength. The flavor is absolutely full bodied, however, it just didn't quite have the punch I was looking for.
As far as pairing this cigar, the first Cigar I smoked, I paired with a new Glenfiddich blend called Fire and Cane. The scotch itself is worth a whole other review, but another time and place for that. The back half of the cigar paired much better than the front half, as the scotch itself has a sweetness to it, from the rum cask finish. So I preferred the sweet and savory combination, with the leather notes that come out on the back end of the cigar.  The Second cigar I smoked, I paired with a Russell's Reserve Dry Rye and the combination was a knockout.  This rye was actually much drier than I had anticipated and that rich and creamy feel I described earlier really plays well to cut that dry burn from the liquor. Really enjoyed this combination and I recommend finding something similar to give a try yourself.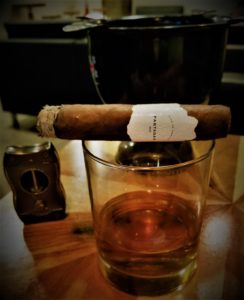 Now on to the actual makeup of the cigar. The first thing I noticed was how tightly bound it was. Has a very firm feel to it which is almost as pronounced as the unique box pressed shape. After seeing many different versions of box pressed cigars I really enjoy this style more as it has really been squared off versus other rectangular styles. This box pressed style and firm nature led to a very even smoke, only had a couple touch ups with each cigar I smoked. The burn is nice and slow and without a few user errors mixed in I only had to re-light once on each cigar. Each cigar took me between an hour and a half to two hours to smoke so this is not something you want to dive into if you only have a few minutes. I enjoyed both cigars at local shops with some friends, and really gave me the relaxed feeling needed to beat these rain-soaked days lately.
Final Note:
This Partagas Legend was extremely enjoyable and I look forward to trying some of their other blends. The cigar pairs very nicely with scotch or whiskey. I prefer something a little on the dry side to pair well with the rich oils that come out of the cigar. The visual presentation is simple and to the point, nice tight squared off box pressed design and very cool label that stands out in a crowd. If you like "leathery" cigars this is the one for you to try. The flavor profile is ridiculous and full, but not as strong as I particularly like therefore that is why I give this a 4 out of 5 stars.
Review by Blake Diehl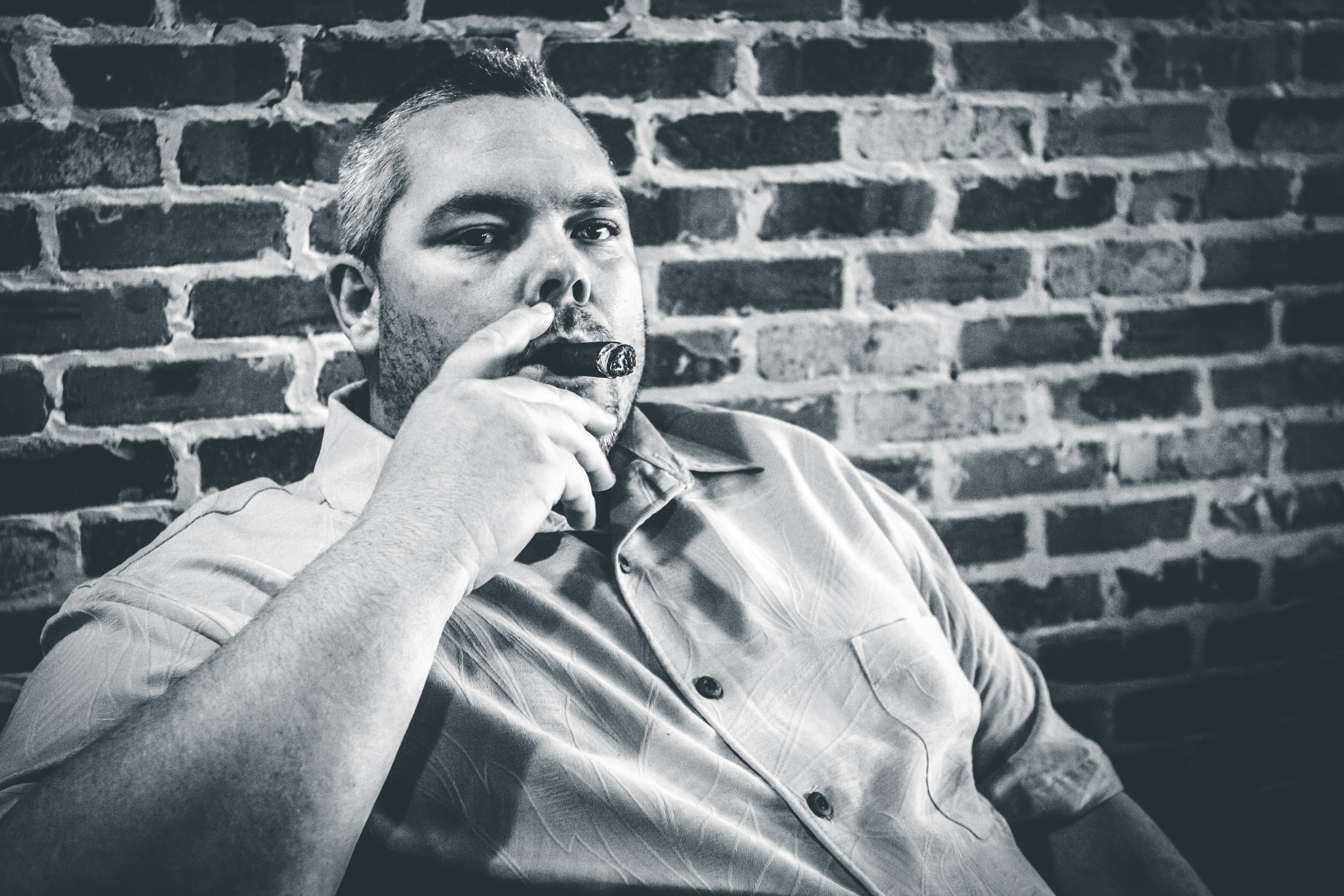 I am a Texan through and through, born and raised in North Texas and lived here my entire life, give or a take a few years. Many moons ago I was a collegiate athlete, having played baseball for two years at Odessa Junior College and a year at Henderson State University in Arkadelphia, AR. My days now are spent fishing bass tournaments and learning as much as I can about the cigars I smoke on a daily basis. And while it has nothing to do with anything GO DALLAS STARS!!
Tags:
#IPCPR2018
,
#partagas
,
#partagaslegend
[bannergarden id="2"]