SENCILLO cigars were inspired by the love of simple pleasures. Pronounced "sen-see-yo," Sencillo is the Spanish word for "simple." With the Sencillo cigar, Keith K. Park, the same man who created the elegant Prometheus line of cigar accessories and critically acclaimed God of Fire and Angelenos cigars, presents a great everyday smoke. We hope this flavorful new blend will encourage you to light up, slow down, and enjoy the moment more often. The best things in life are simple pleasures. Let's savor each moment.
Sencillo Platinum is produced in Danli, Honduras, mostly from tobaccos grown nearby. Sencillo Black comes from Esteli, Nicaragua, and is made largely with tobacco from that region. The two towns are only 80 miles apart, yet the tobaccos from the two regions have substantially different flavors. As you move south toward Nicaragua, the soil becomes darker, with more volcanic origin, and you can taste the difference in the tobacco.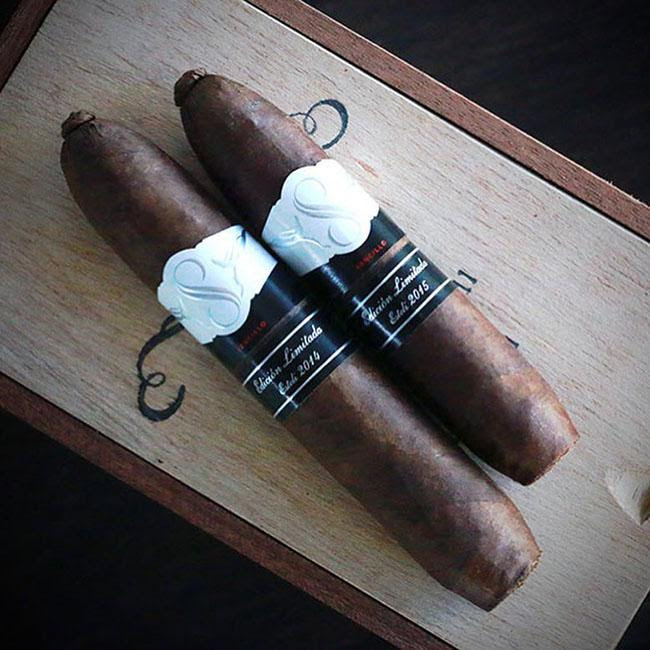 Sencillo Black Piramide 60 No. 5 (60 X 5 1/2 inch, MSRP $10.95) and No. 4 (60 X 4 1/2 inch, MSRP $10.50). Presented in Box of 10 cigars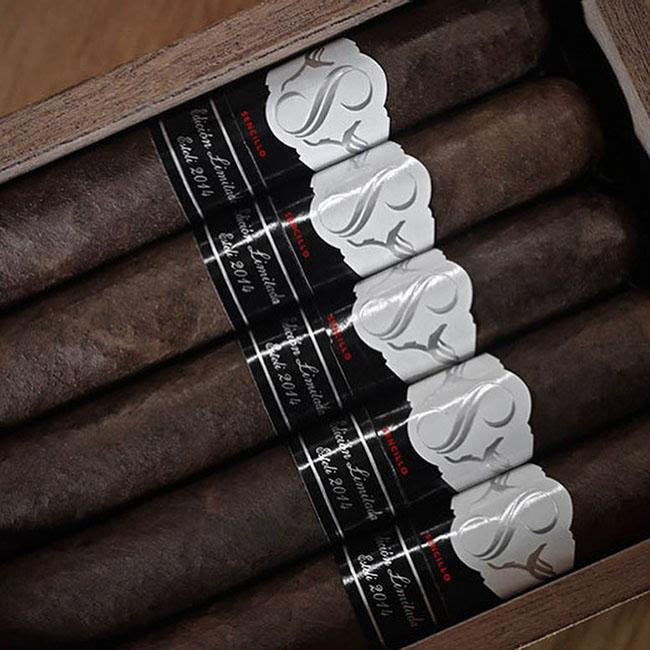 Sencillo Black Robusto (50 X 5 1/2 inch, MSRP $8.50) and Gigante (60 X 6 inch, MSRP $9.95). Presented in Box of 25 cigars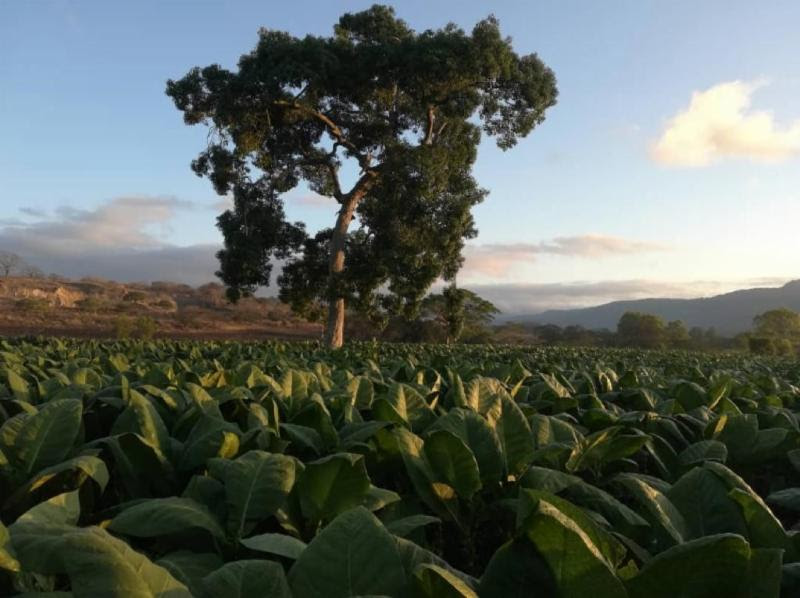 Wine connoisseurs know well the character that different growing regions impart to a grape. They call it "terroir." Like wine grapes, tobacco picks up the character of the place it's grown. Just as a serious aficionado delights in the differences between the wines of Napa and Sonoma, or Bordeaux and Burgundy, so should the dedicated cigar aficionados explore the varied flavors of different tobacco growing regions: Nicaragua (Sencillo Black), Honduras (Sencillo Platinum) and Dominican Republic (Angelenos). You could call it a tour of taste.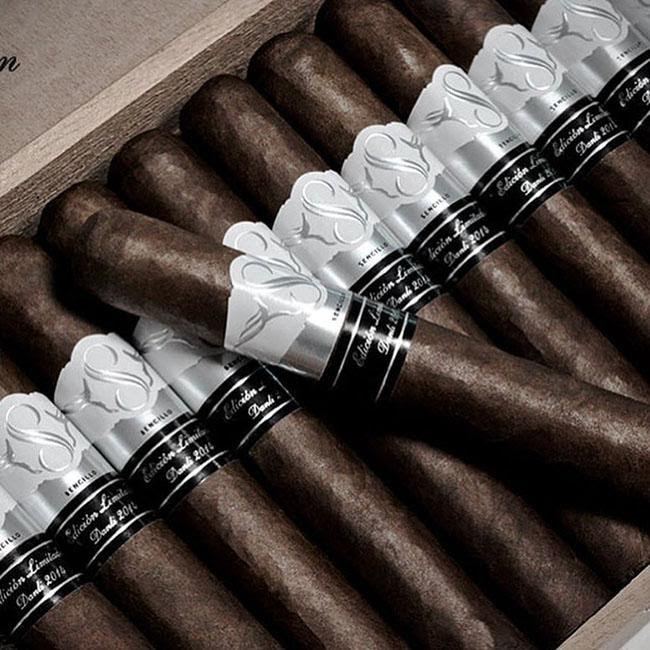 Sencillo Platinum Robusto (50 X 5 1/2 inch, MSRP $8.50), Double Robusto (52 X 5 3/4, MSRP $8.75), Robusto Gordo 56 (56 X 5, MSRP $8.95) and Short Churchill (48 X 6 1/4 inch, MSRP $8.75). Presented in Box of 25 cigars.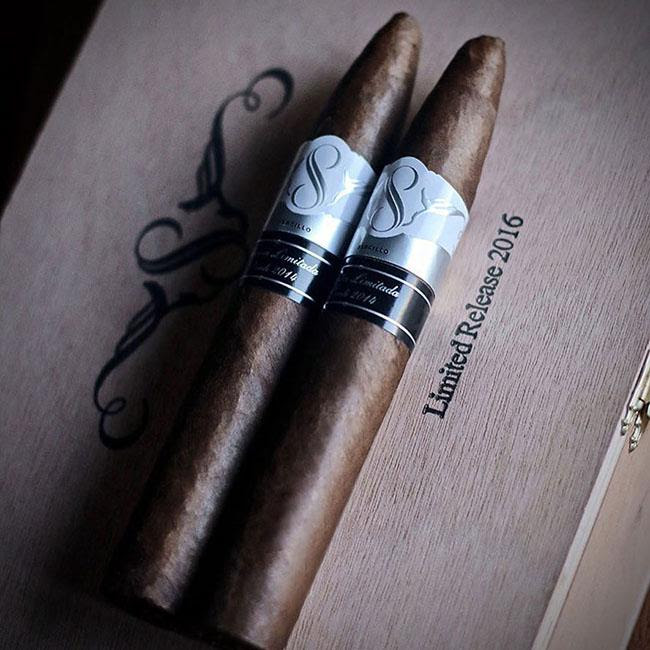 Sencillo Platinum Piramide (54 X 6 1/8, MSRP $9.95)
Presented in Box of 25 cigars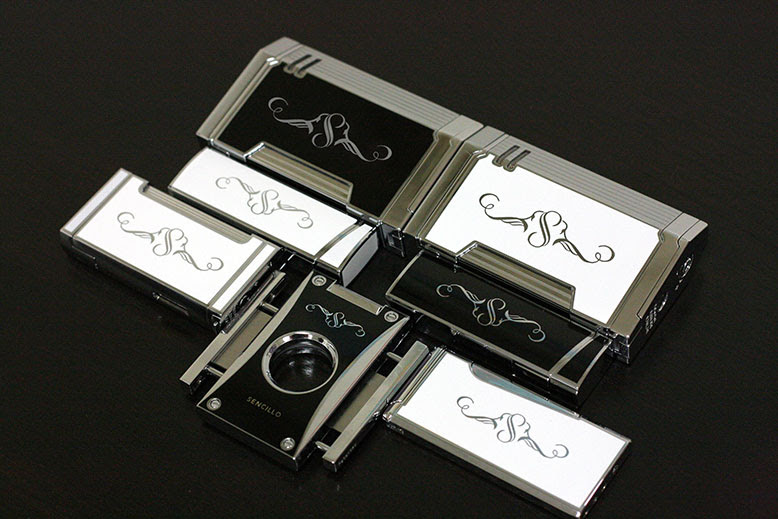 Sencillo Lighters and Cutter by Prometheus
Sencillo Limited Edition Humidor made in France by Prometheus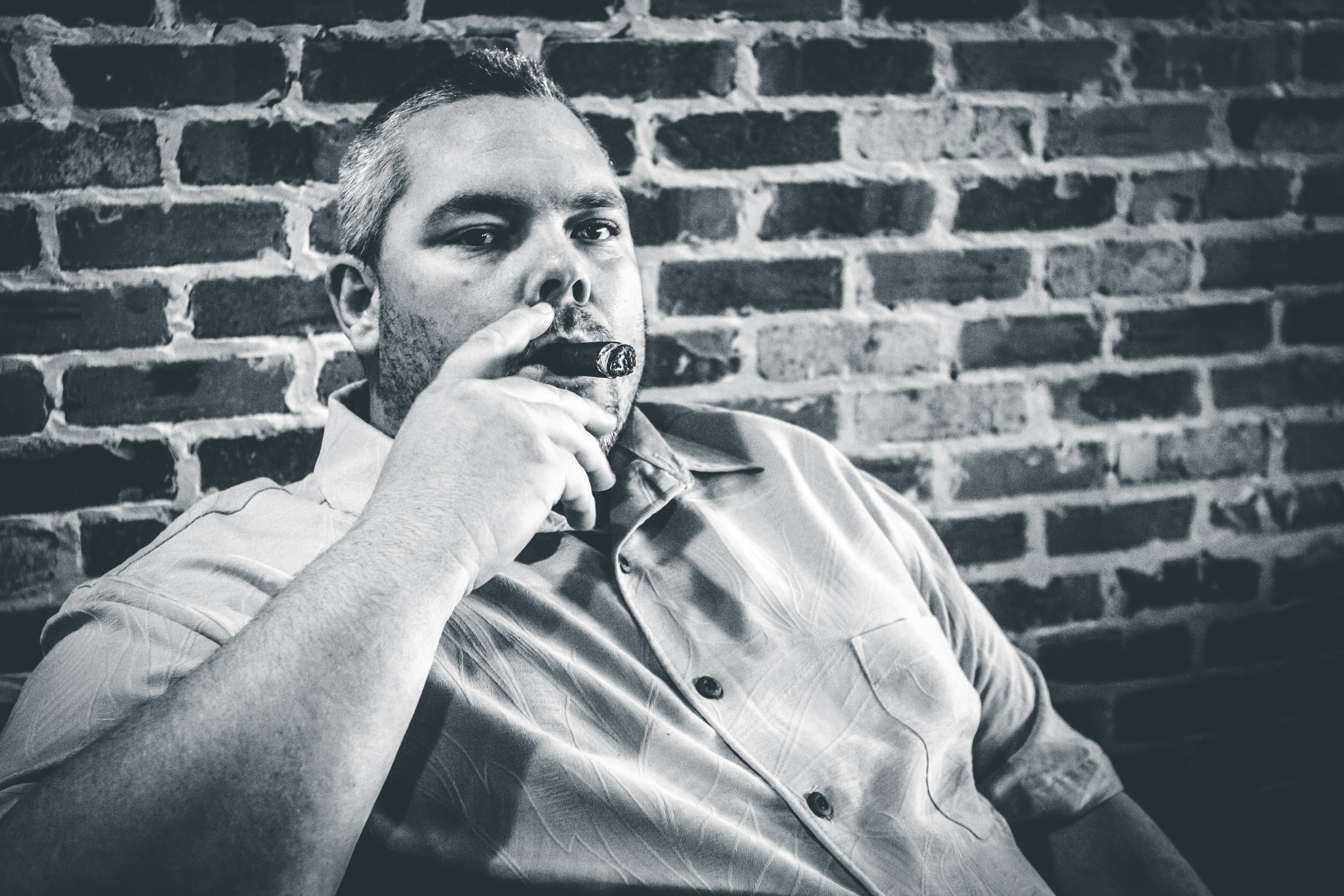 I am a Texan through and through, born and raised in North Texas and lived here my entire life, give or a take a few years. Many moons ago I was a collegiate athlete, having played baseball for two years at Odessa Junior College and a year at Henderson State University in Arkadelphia, AR. My days now are spent fishing bass tournaments and learning as much as I can about the cigars I smoke on a daily basis. And while it has nothing to do with anything GO DALLAS STARS!!
Tags:
#cigarpressrelease
,
#inthehumidorpressrelease
,
#readallaboutit
,
cigarlifestyle
,
inthehumidor.com
,
inthehumidornews
,
press release
,
readitherefirst
,
Sencilloblack
,
Sencillocigars
,
Sencilloplatinum
,
Sencillopressrelease
[bannergarden id="2"]