Country: Honduras
Length/Ring: 7 x 48
Shape: Churchill
Wrapper: Natural
Strength: Med-Full
My Rating: 4.25 Stars
M.S.R.P: $8.50/Stick
Where to Buy: Tinderbox, Cigars.com, Cigars Direct
Since the meltdown from holt's and Don Pepin Garcia leaving Padilla to fend for themselves, we are left with questions on whether or not the new blends can keep up with what the masterful DPG was able to create.
Today I have the new blend Padilla Miami Churchill to give a whirl(Thank you Dan – MadMonk).  The new Miami 8-11 is made in Honduras, a definite change from Nicaragua.  The band is a clear change from the black and red of before.  I think the new band is rather attractive and serves it's purpose.  The construction appeared to be top notch until i started to light the stick and noticed the rather large stem sticking out on the foot of the cigar, as indicated in the picture below.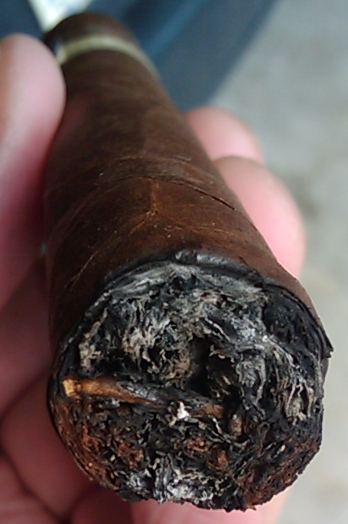 Although the stem in the foot didn't really account for any bad burning or draw issues with the cigar, it was unappealing to see.  After the cigar was fully lit I got some great spice followed up with a hint of creaminess.  This was almost starting to resemble the original blend.   As I continued to puff on the cigar it had a razor sharp burn and ample amounts of smoke.
The flavors were changing a bit to coffee and some leather.  The creaminess wasn't there  as much  as the original blend but it was still enjoyable.  All in all I would have to say that the original blend is better.  Maybe with a bit of resting in the humidor this one may come close.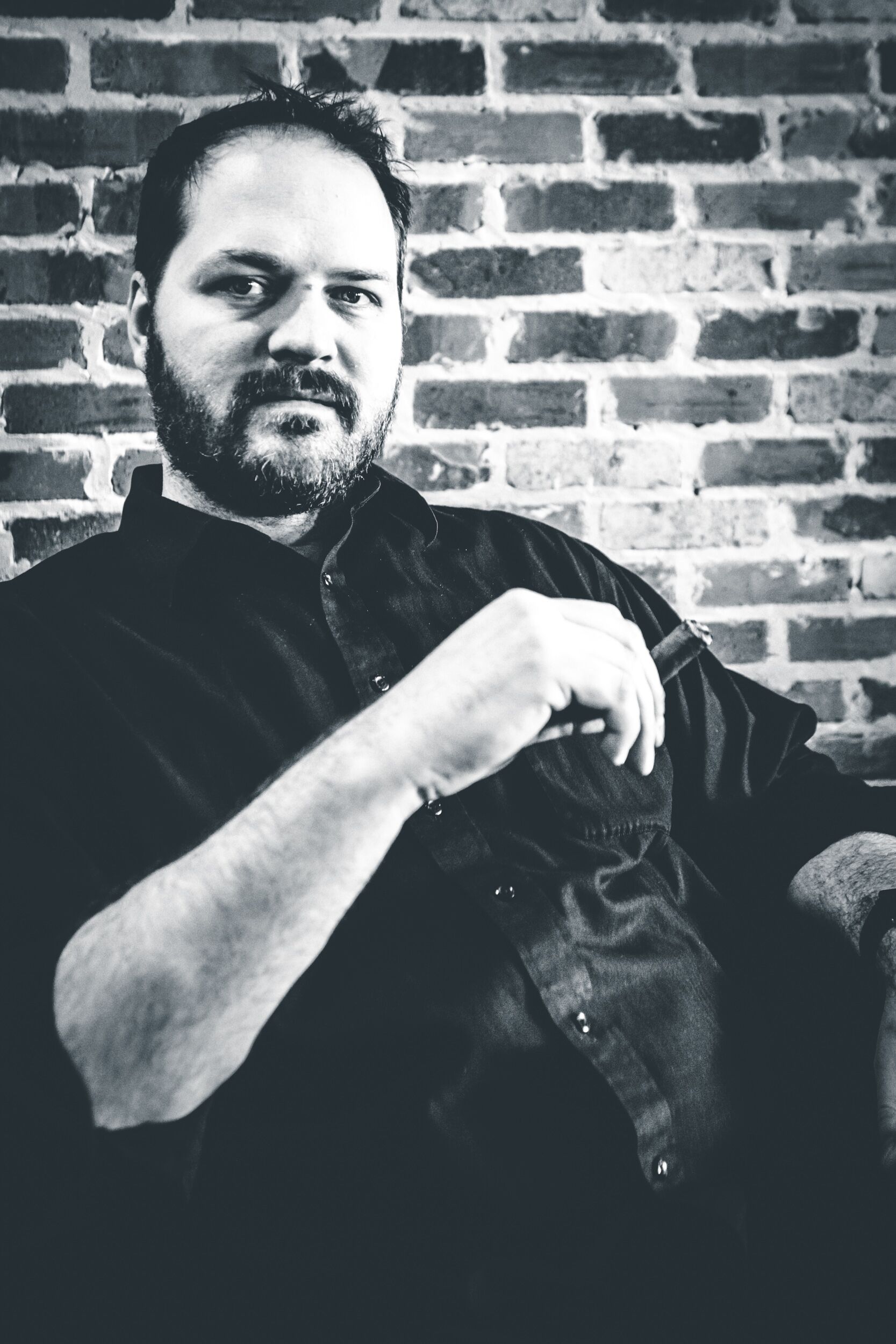 I am the Chief Editor of In The Humidor and have been running this site since 2007!  I enjoy a great cigar with friends and just hanging around the house.  I have 3 beautiful daughters and a wonderful wife, we live in the Dallas, Tx area.  I also enjoy a good bourbon, craft beer, and absolutely love the ocean and beach.
Tags:
new padilla miami
,
new padilla miami cigar review
,
Padilla cigars
,
padilla miami
,
padilla miami cigar reivew
[bannergarden id="2"]