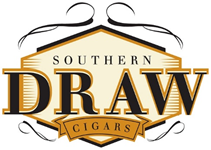 May 23, 2019 – Austin, Texas
Southern Draw Cigars and Cigars International today announces the release of two private blends, Fraternal Order White and Fraternal Order Black, both of which are being produced in Esteli, Nicaragua.  The Fraternal Order blends are distributed exclusively through all CI retail locations, and will be … Continue reading the story "Southern Draw Cigars releases two retail exclusives"


I was introduced to cigars and had my first stick in 2015. Since then, I have gone headfirst into the amazing world of cigar culture. Living in Texas has its perks as cigar lounges and limited cold weather allows for an amazing cigar experience. Some of my favorite brands are CAO, Camacho, Davidoff, Southern Draw, and anything done by AJ Fernandez.