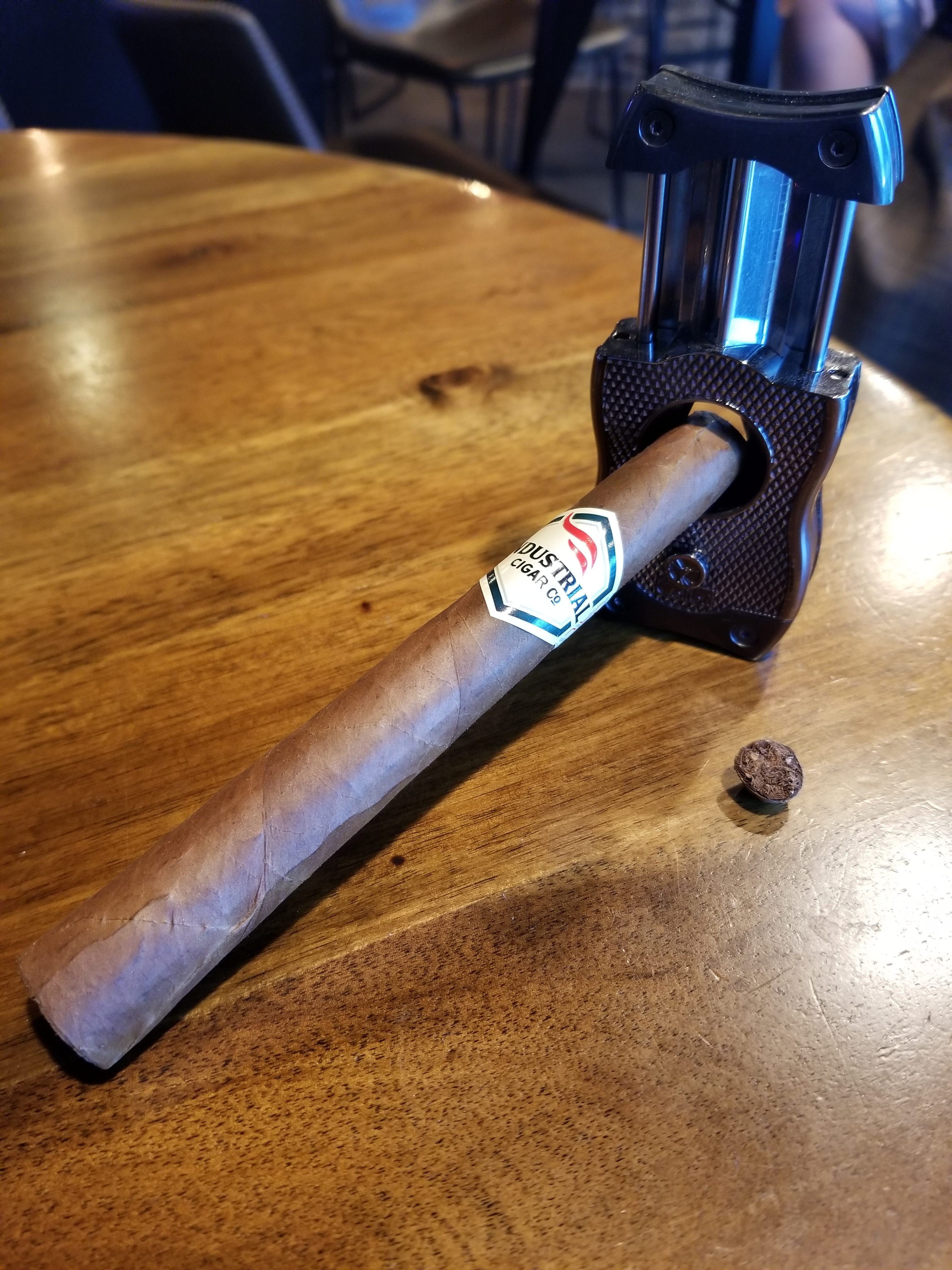 One of my favorite things I love to say to myself, and others on occasion, is "the beauty of being human is that no one person is alike"! If you don't believe that, or see the aforementioned "beauty" in that statement, well then open your eyes. Sure we all have similarities, maybe a common interest or a certain physical feature stands is more commonly apparant. But ultimately, we all have a different genetic code that separates us in some way. This difference is all too noticeable in the Cigar industry, and its what makes the lifestyle so fun. From one country, state, city or lounge to the next there is a plethora of variance that exists in each individual that partakes in the love of the leaf. From Maduro to Connecticut, Lanceros to 60 ring gauge monsters, we all have a size and palate preference that we call our own and quite frankly most take a lot of pride in.

While I do love the ability to be different, the ideology and culture of cigars is simply to bring people together. Just a couple short months ago my favorite brick and mortar and honestly the place I whole heartedly consider my "second home", Industrial Cigar Co., decided they were going to attempt just that. But what is the best way to accomplish that goal? Construct a lounge in the largest growing city in America….check! Staff said lounge with mixture of family and friends that cater to the consumer in a way that is unmatched…check again! Calendar a number of events that bring some of the biggest names in the cigar business….triple check! Create your own house cigar that fills the spectrum of each and every one of said family members and friends…checkmate!
Just a few short months ago Industrial Cigar Co. (ICC) released there very first house cigar blend that is now known as "The House". Before I dive into the cigar itself, I would seriously recommend that you get a little taste of what Industrial Cigar Co. truly embodies. Since my words cannot do it justice you can see the story of Industrial here
https://www.youtube.com/watch?v=mzWLBbdlKCg&t=2s , and the details of "The House" here http://bit.ly/icc-thehouse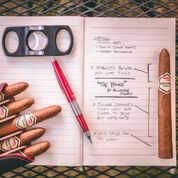 For those who prefer a brief textual explanation "The House" is a blend created solely for Industrial Cigar Co., crafted by Darren Cioffi (Principle Cigars) and Hendrik Kelner Jr (KBF/Smoking Jacket Cigars). The blend utilizes a 4 year old Nicaraguan wrapper, Cubra binder, and a Peruvian/Dominican filler. The end result is a vibrant, balanced, and inviting flavor profile that is enjoyable for both novice and seasoned smokers alike. (Courtesy of Industrial Cigar Co. Press Release)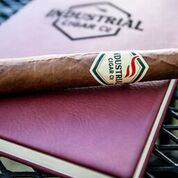 Essentially this is not just another run of the mill house stick that used a previously manufactured cigar and slapped new label on it.
"It was a big step when we decided to put our name on a cigar," said owner Dave Frakes "we needed to be in love with it. Luckily we have a team in [Kelner & Cioffi] that we trust and rely on to listen and deliver a cigar better than we have the knowledge to produce."
"The House" has an aesthetically appealing shape, 6 x 52 Grand Pyramid, that fits somewhere on the spectrum between a full belicoso and your general rounded cap. The Pyramid cap tapers beautifully to the full ring gauge at the foot. The Nicaraguan wrapper resembles the top of a perfectly baked sweet bread in color with visible yet non protruding veins, and is very soft to the touch. The band embodies the story and makeup of ICC to a tee, showcasing the hexagon that defines Industrial Cigar Co.

As with just about anything created and blended by Principle Cigars and the KBF factory the construction of "The House" is beautiful. A firm feel in the fingers with just the right amount of softness when you squeeze let you know you have a rare treat in your hand. I have always straight cut the pyramid cap with ease and there is no give or collapsing of the cap, as the blade of the cutter slices through like warm butter.

Finally, to get to the smoke experience of the cigar itself. The Different tobaccos really play well off of each other and create a unique blend of flavors that can appease to a wide range of enthusiasts. The overall experience leaves "The House" very much on the mild end of the spectrum, however the Nicaraguan wrapper gives off just enough bold flavors at times throughout the smoke that move the needle towards medium just a tick. The most prominent notes that hit my palate with his cigar is a sweet toasted bread and warm almonds. These can really be picked up stronger at the finish of the smoke. On the forefront there is a nice clean earthy presence and what I still have a hard time pinning down as either a hint of cedar or spruce. For the pepper lovers out there, you are left out of the mix, while not very noticeable on the initial pull, the retro hale offers a nice mild white pepper in the nose that is quite pleasurable. Not too strong as to send you into a sneezing fit, but just enough to give another change of complexity. Ultimately my favorite feature of "The House" is just how clean the cigar tastes and smokes. It just has a consistency throughout of mild smoothness that I would have no issue labeling this a cigar that literally "everyone can smoke". Whether with a cup of coffee in the morning (my favorite pairing) or a stiff scotch or bourbon after a long day. This cigar will help get you to the place you want to be.

As I stated earlier, the general concept of the cigar lifestyle is to bring people and our differences together. Industrial Cigar Co. has just made this task much easier with the release of "The House", as a cigar that tailors to the everyday cigar smoker. If you are in the North Texas area, there is absolutely no reason you shouldn't make a stop at Industrial a priority. If you do make it in, ask for their house cigar and you wont be disappointed.  If by chance they are sold out, there is good reason, but someone (including myself) can make something happen for you…but hurry because I may just smoke them all!
This review receives no rating as none is needed. This cigar can only be found at Industrial Cigar Co. If I had to give a rating I would say screw your rating….get to Industrial Cigar Co. And try for yourself!!

Contact Industrial Cigar Co.
I am a Texan through and through, born and raised in North Texas and lived here my entire life, give or a take a few years. Many moons ago I was a collegiate athlete, having played baseball for two years at Odessa Junior College and a year at Henderson State University in Arkadelphia, AR. My days now are spent fishing bass tournaments and learning as much as I can about the cigars I smoke on a daily basis. And while it has nothing to do with anything GO DALLAS STARS!!
Tags:
#inthehumidor
,
"thehouse"
,
cigarlife
,
cigarlifestyle
,
cigarreview
,
ICCcigarreview
,
industrialcigarco
,
industrialcigarthehouse
,
inthehumidor.com
,
inthehumidorreview
[bannergarden id="2"]