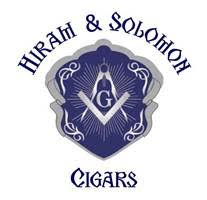 FOR IMMEDIATE RELEASE
New Jersey 09/10/2019 - Hiram & Solomon Cigars has just announced the collaboration for the Northeast Region from Philadelphia City to Maine with Cigar & the Good Life, which specializes in lifestyle branding. 
Cigar & The Good Life is comprised of Joshua Nollie and … Continue reading the story "HIRAM & SOLOMON CIGARS JOINS FORCES WITH CIGAR AND THE GOOD LIFE"

I am a Texan through and through, born and raised in North Texas and lived here my entire life, give or a take a few years. Many moons ago I was a collegiate athlete, having played baseball for two years at Odessa Junior College and a year at Henderson State University in Arkadelphia, AR. My days now are spent fishing bass tournaments and learning as much as I can about the cigars I smoke on a daily basis. And while it has nothing to do with anything GO DALLAS STARS!!