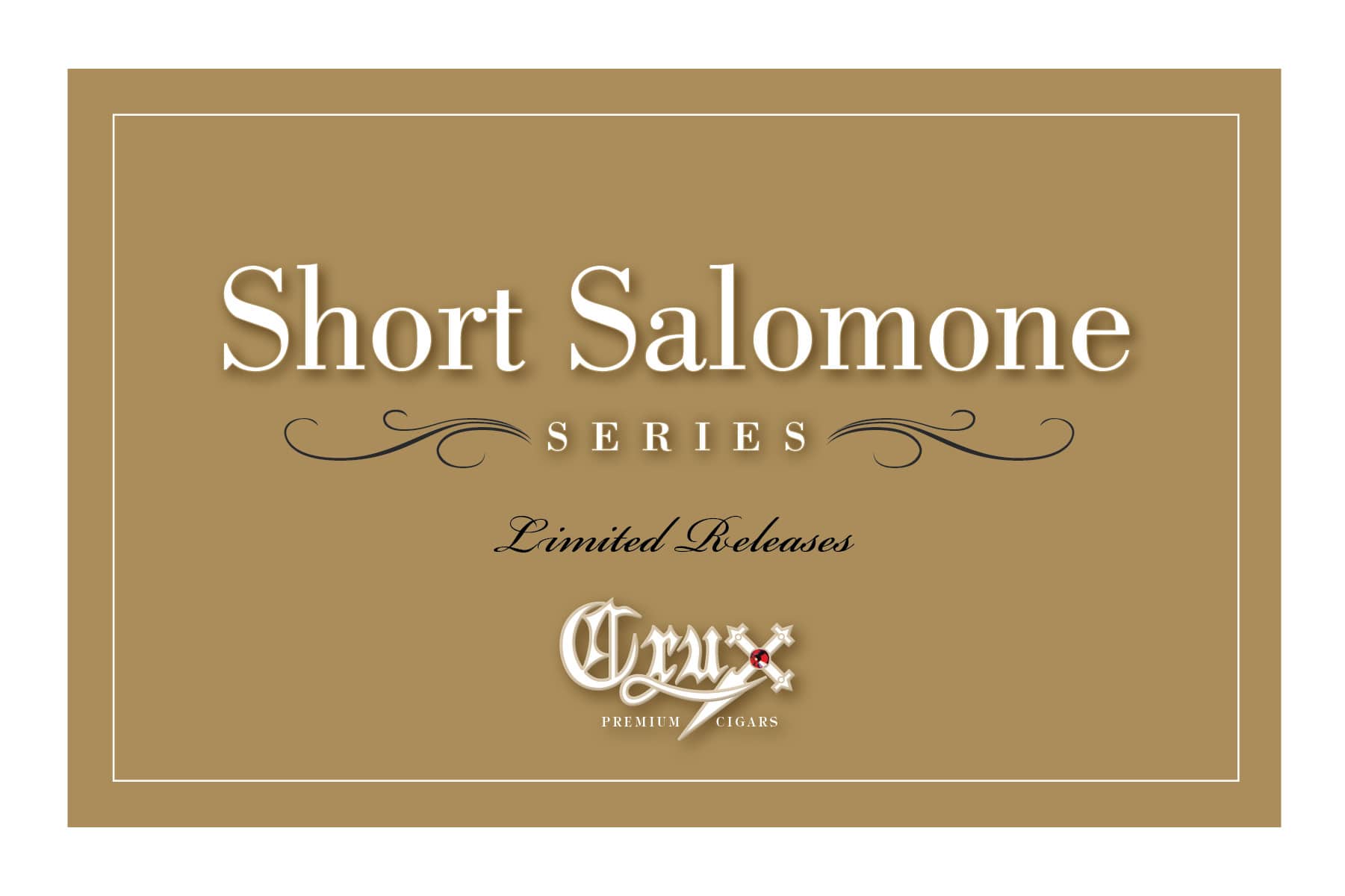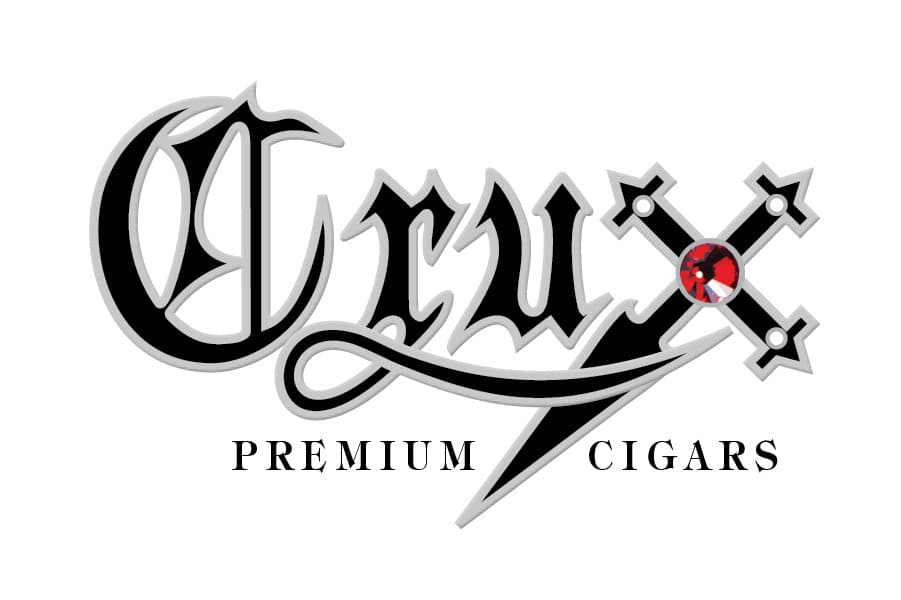 Crux Cigars Introduces Short Salomone Series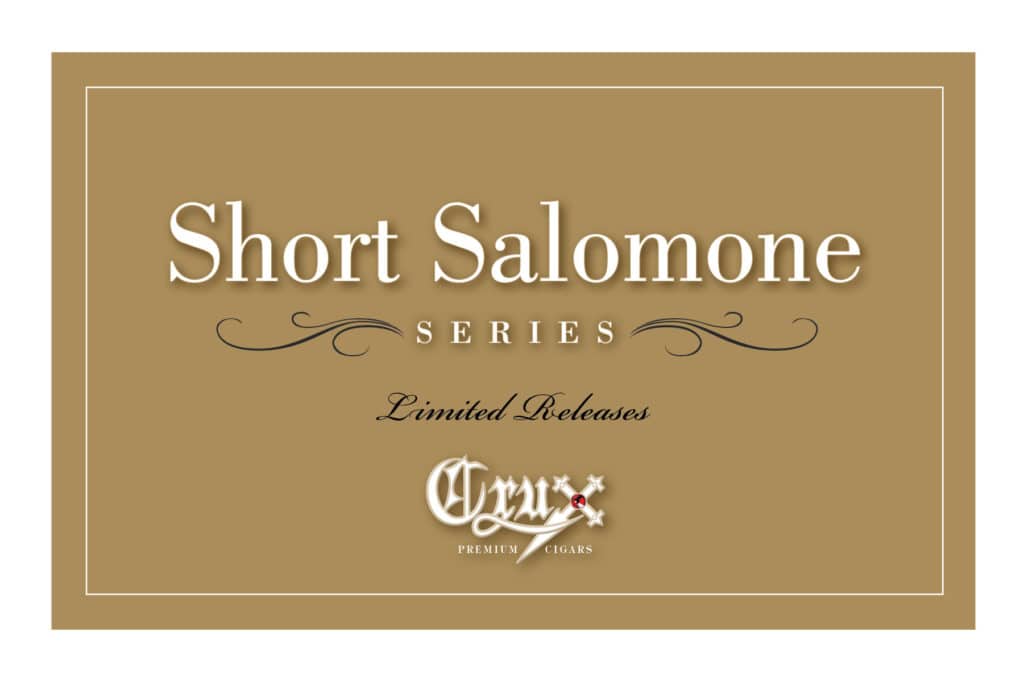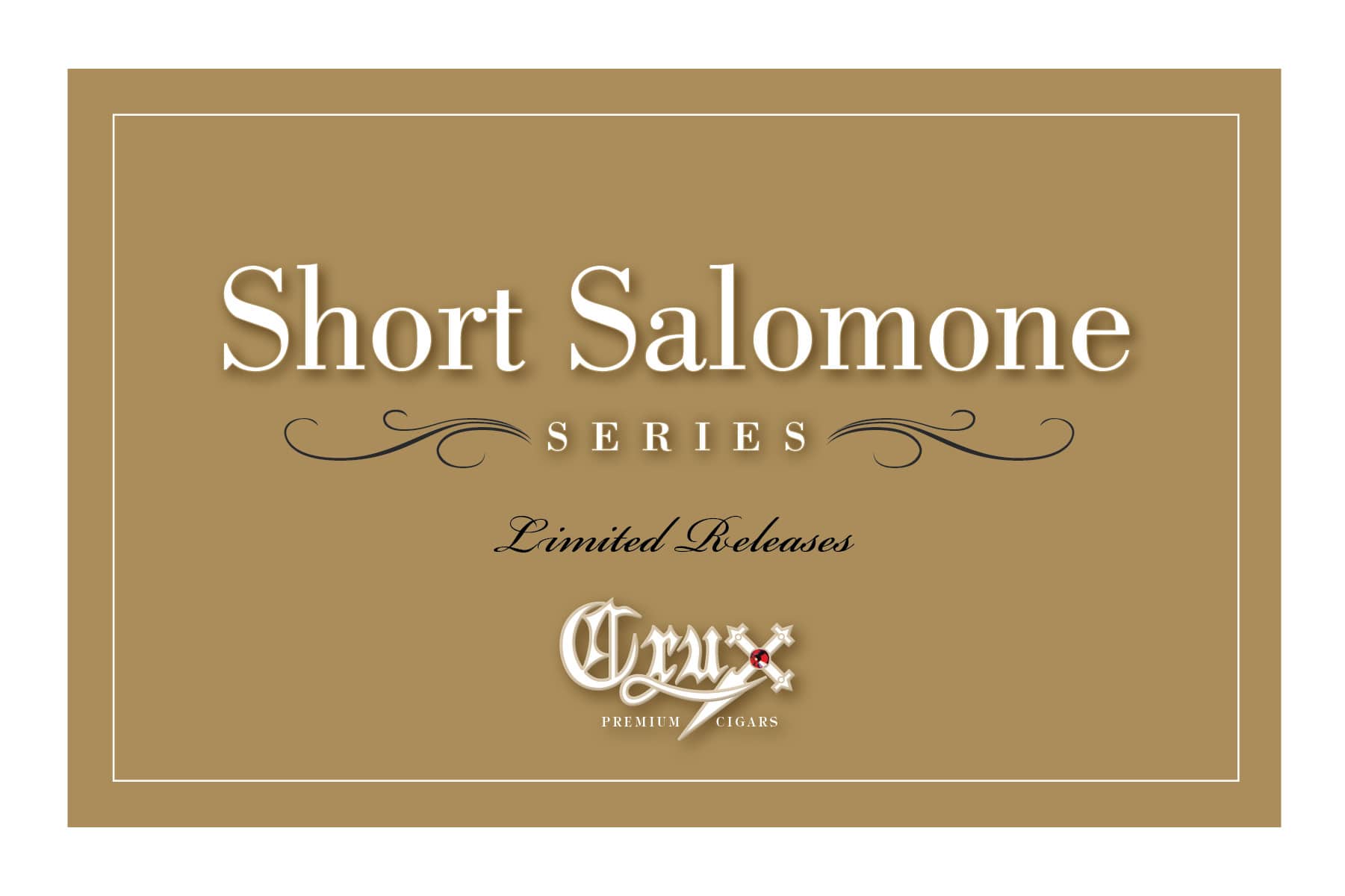 (Miami, Fla.) – Crux Cigars has announced the introduction of the Crux Short Salomone Series. The initial production will include three of their popular blends; Epicure, Guild, and Limitada.
Each will be debuted in short run fashion, produced in limited quantities. The initial production will be 10-count boxes of 500 or less. The Short Salomone is a 6 x 54 vitola.
The company are taking pre-orders through December 31st.
"We are excited to announce these short run releases. We are continually looking to enhance our portfolio and the smoking pleasure of our brand," shared Crux Cigars President Jeff Haugen, "and frankly, we enjoy challenging ourselves and our team."
The cigars are rolled by a single pair at the La Catedral de Tabaco factory in Esteli, Nicaragua: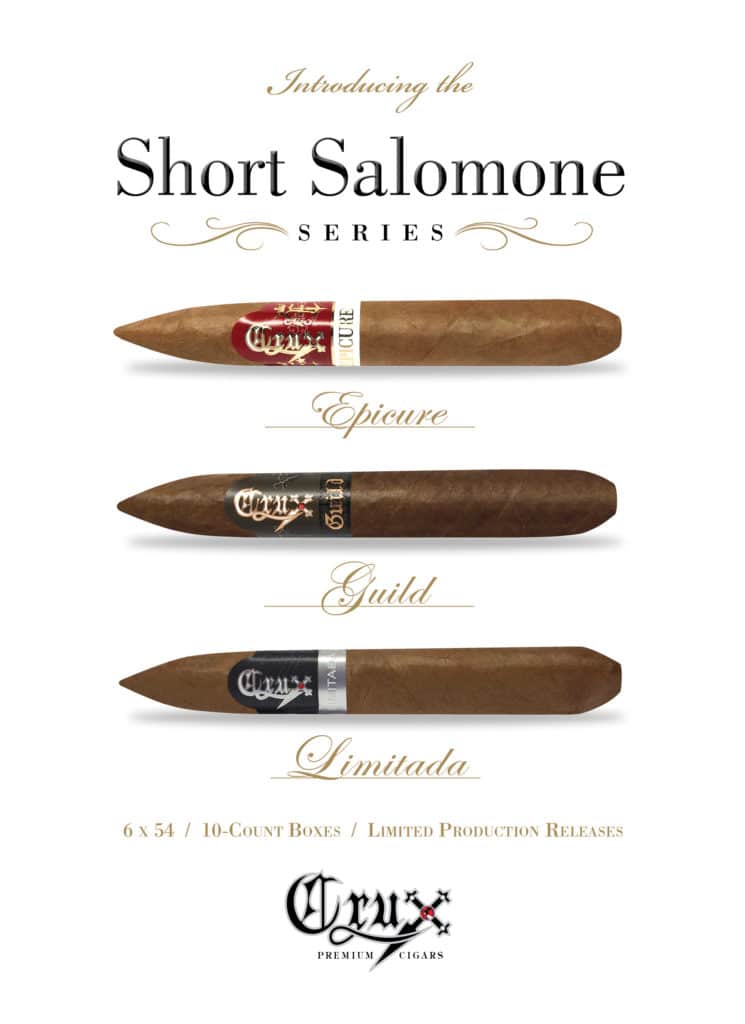 Epicure Short Salomone                  $12.99 MSRP/Cigar    InitialProduction: 500 boxes
Guild Short Salomone $11.99 MSRP/Cigar Initial Production: 200 boxes
Limitada Short Salomone $13.99 MSRP/Cigar Initial Production: 300 boxes
Release Date: Spring 2019
For questions or additional details, contact [email protected]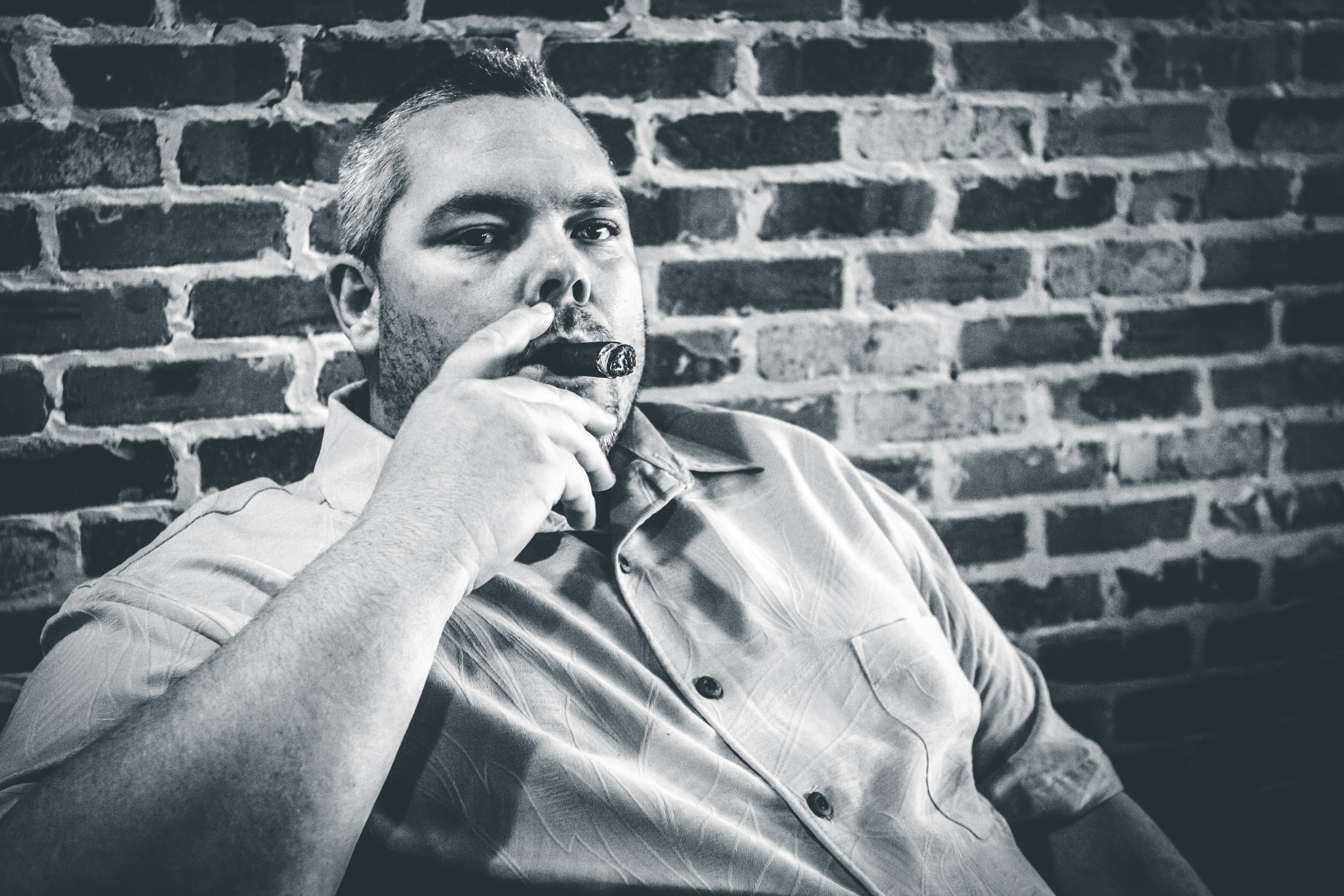 I am a Texan through and through, born and raised in North Texas and lived here my entire life, give or a take a few years. Many moons ago I was a collegiate athlete, having played baseball for two years at Odessa Junior College and a year at Henderson State University in Arkadelphia, AR. My days now are spent fishing bass tournaments and learning as much as I can about the cigars I smoke on a daily basis. And while it has nothing to do with anything GO DALLAS STARS!!
Tags:
#cigarnews
,
#cigarpressrelease
,
#cigaryindustrynews
,
#crux
,
#cruxcigars
,
#cruxlimitada
,
#gocruxyourself
,
#inthehumidor
,
#inthehumidorpressrelease
,
botl
,
cigar smoker
,
cigarlife
,
cigarlifestyle
,
cigars
,
cigarworld
,
cruxepicure
,
cruxguild
,
sotl
[bannergarden id="2"]