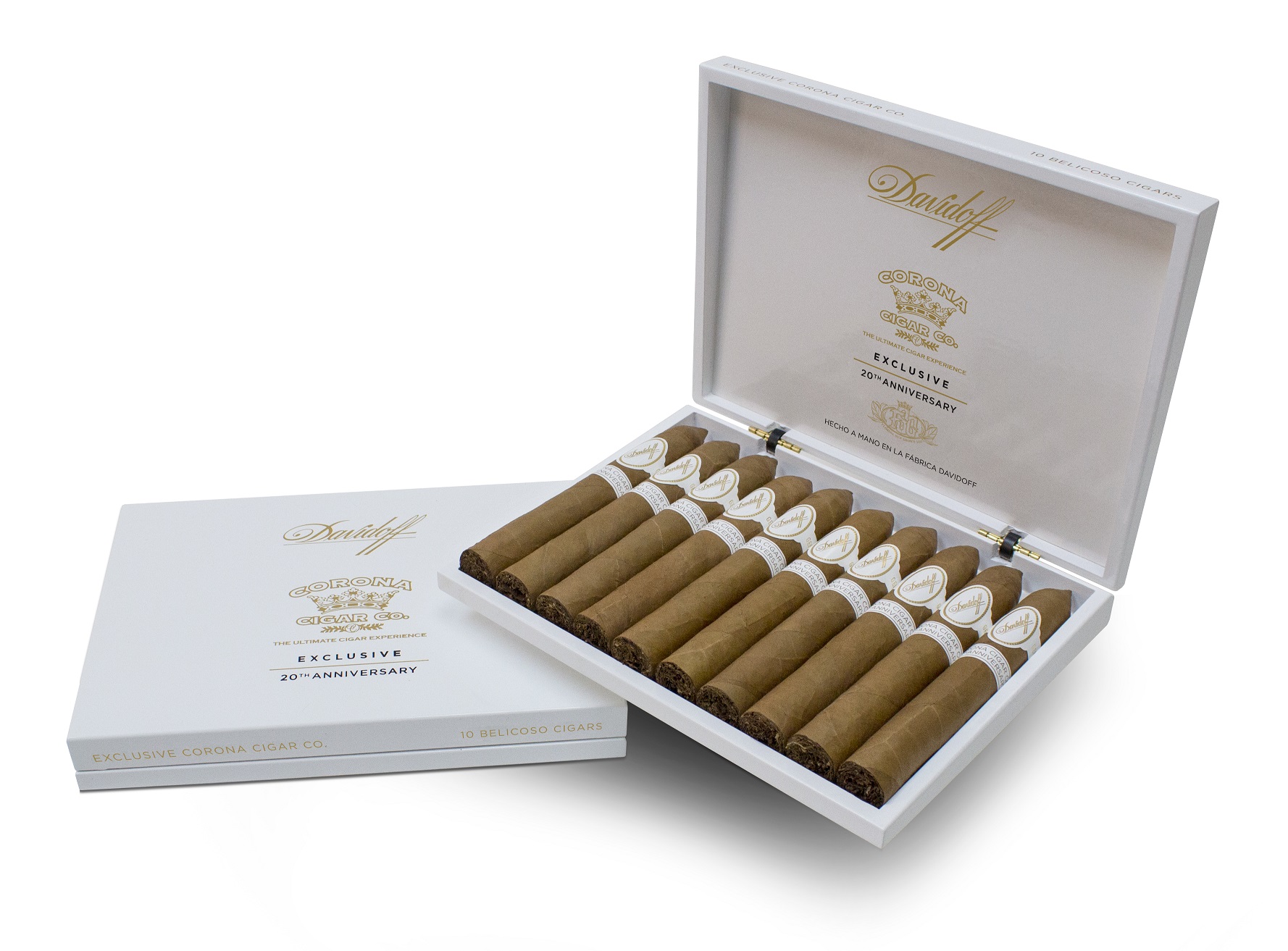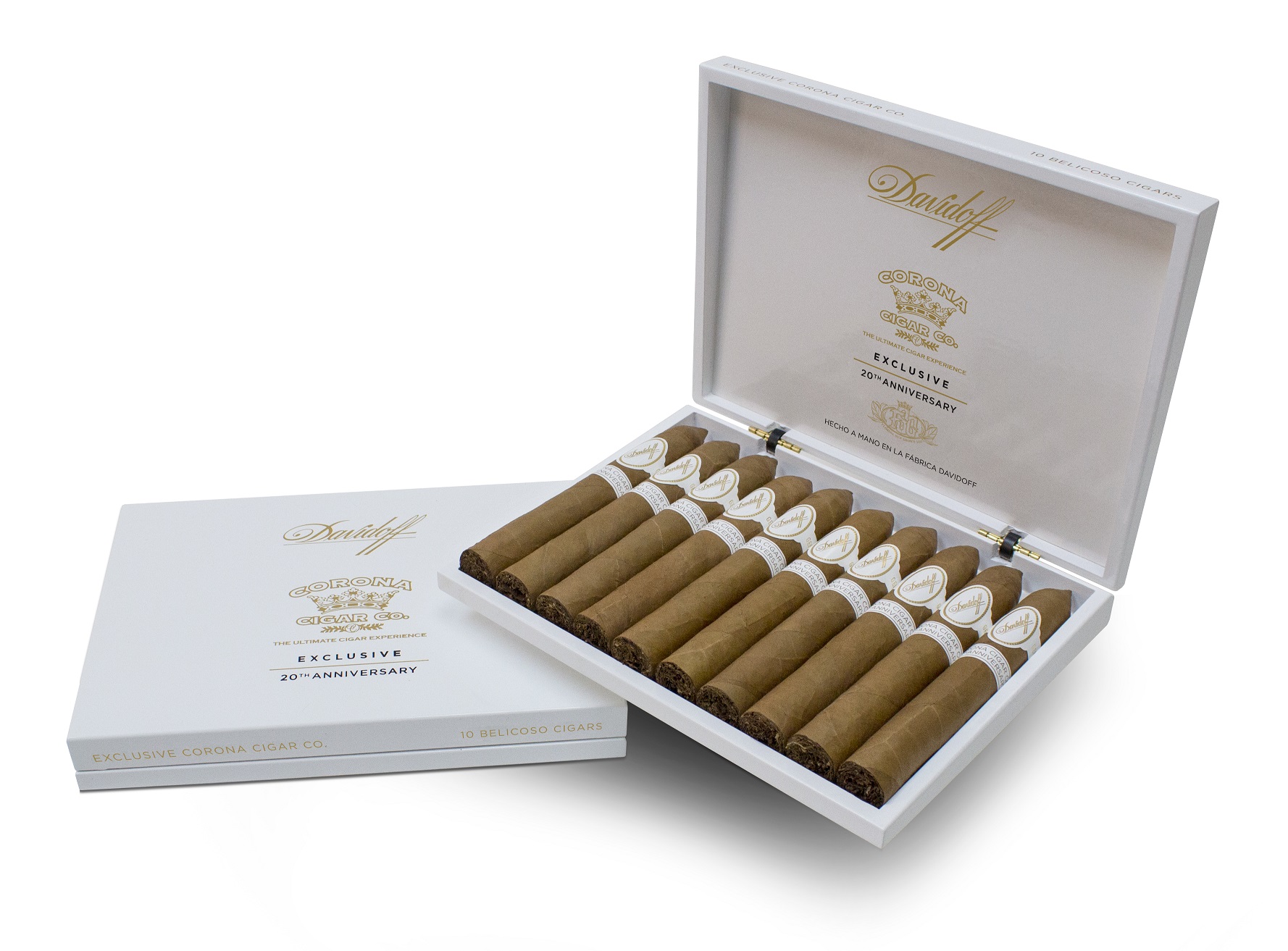 Basel / Tampa, September 2016. To celebrate the successful business relationship between Oettinger Davidoff AG and Jeff Borysiewicz, Owner of Corona Cigar Company, Davidoff's Master Blenders have created a uniquely tailored blend, which includes filler tobacco of Mr. Borysiewicz's own Florida Sun Grown Tobacco. This very special and unique blend approved and blended by Davidoff commemorates the 20th Anniversary of the Corona Cigar Company and their success in the cigar industry.
"We are very proud to be working with Davidoff and there is no way better to celebrate our 20 year milestone of becoming a leader in premium cigar retailing. Our unique and exclusive Florida tobacco farm has truly allowed our company to come full circle as a premium cigar retailer as well as the world's only grower of prized Florida cigar tobacco. We are excited to be able to share with fellow aficionados this unique Davidoff cigar that is blended with our 2014 crop of heirloom Florida Sumatra seed tobacco that was grown on our farm in Clermont, Florida," says Jeff Borysiewicz, president and founder of Corona Cigar Company.
"The Borysiewicz family has been trusted colleagues of Davidoff for over 20 years. As one of ourlargest partners, the collaboration to create a 20th Anniversary Exclusive Edition incorporating FSG was a natural decision. Davidoff and Jeff Borysiewicz share many of the same philosophies and principles regarding cigar retailing and tobacco cultivation. It's important for Davidoff to support Jeff and his family in their efforts to grow and protect the premium cigar industry in the US," says Richard Krutick, Vice President of Marketing, Davidoff of Geneva USA.
About Davidoff Exclusive Corona FSG 20th Anniversary
An elegant bespoke Exclusive Edition is now available for customers at any of the Corona Cigar Companies' three locations. In collaboration with Jeff Borysiewicz and Corona Cigar Company, the percentage of Florida Sun Grown filler tobacco was reviewed and quality controlled under the same meticulous standards required of every Davidoff cigar. Each cigar box features the Corona Cigar Company logo along with the FSG logo. These editions are extremely limited and will be an exciting proposition for cigar collectors. The Florida Sun Grown tobacco adds a unique, spicy flavor and complexity, when combined with Davidoff's exquisite aged tobaccos delivers exceptional flavor and palate stimulation. "The cigar is finished with a gorgeous Ecuadorian Rojiza wrapper. This truly unique blend results in a rich, full bodied luxurious smoke," says Jeff Borysiewicz, president and founder of Corona Cigar Company.
Format: Belicoso
Size: 6 x 52
Filler: Florida Sun Grown and Dominican Republic
Binder: Mexico – Negro San Andrés
Wrapper: Ecuador Connecticut Rojiza
Availability
The Davidoff Exclusive Corona FSG 20th Anniversary boxes are available in limited quantities at
any Corona Cigar Company locations. Retail locations in Florida include: Downtown Orlando,
Sand Lake and Lake Mary.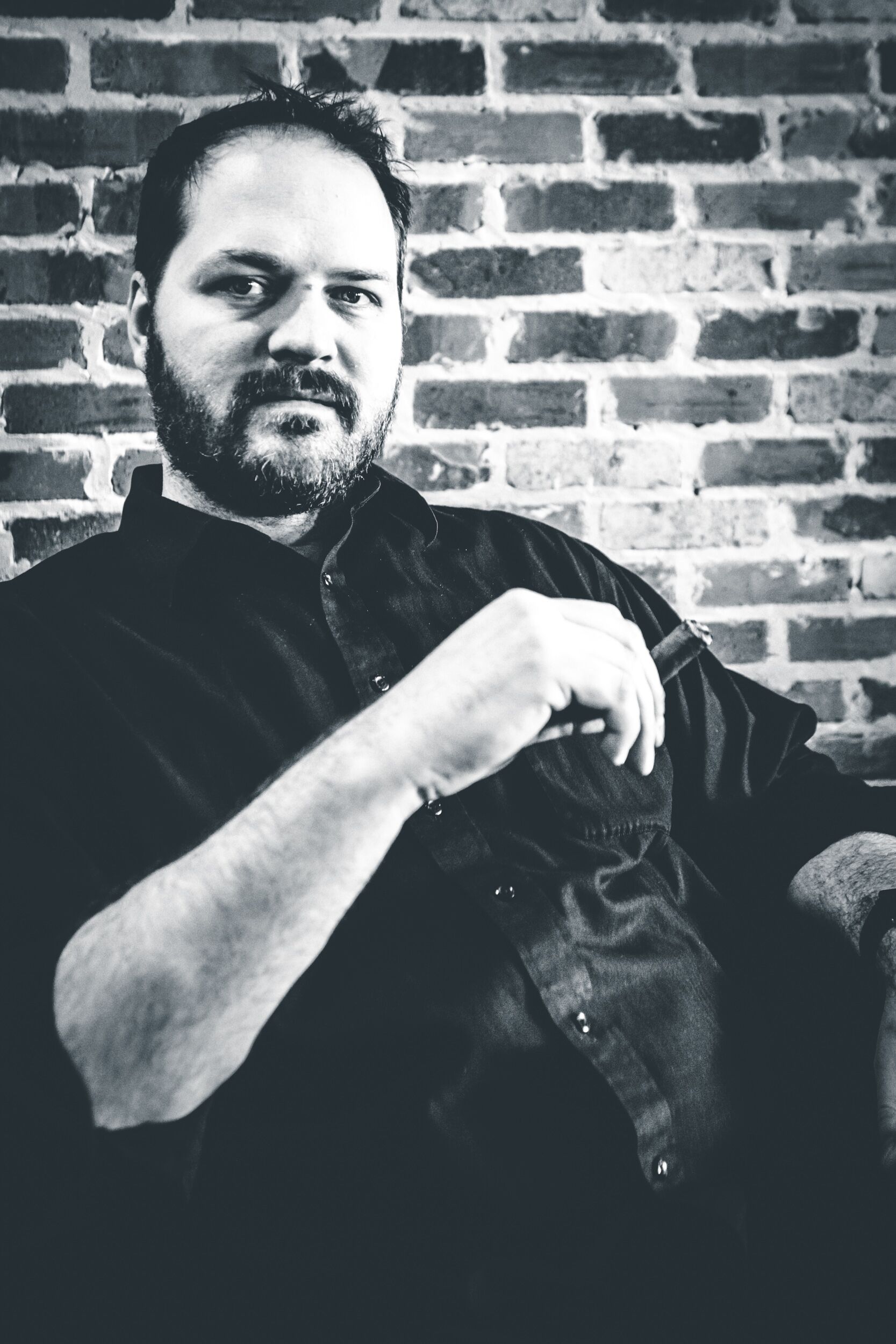 I am the Chief Editor of In The Humidor and have been running this site since 2007!  I enjoy a great cigar with friends and just hanging around the house.  I have 3 beautiful daughters and a wonderful wife, we live in the Dallas, Tx area.  I also enjoy a good bourbon, craft beer, and absolutely love the ocean and beach.
[bannergarden id="2"]