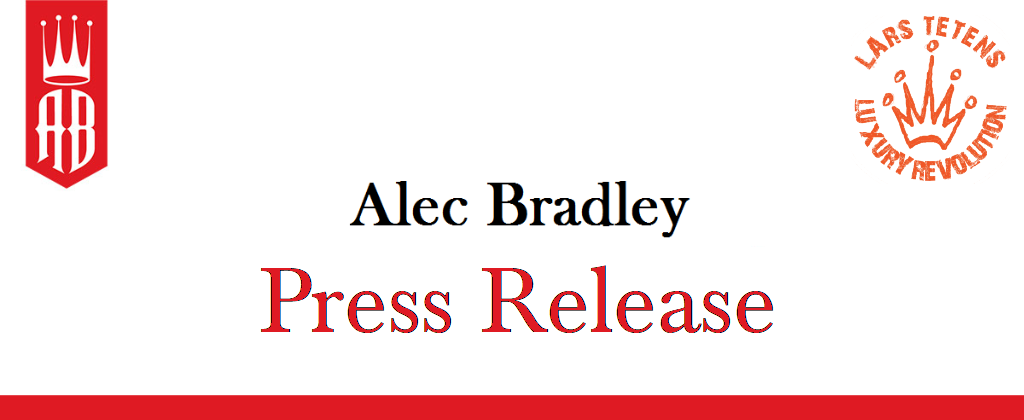 Alan Rubin Acquires Lars Tetens Brands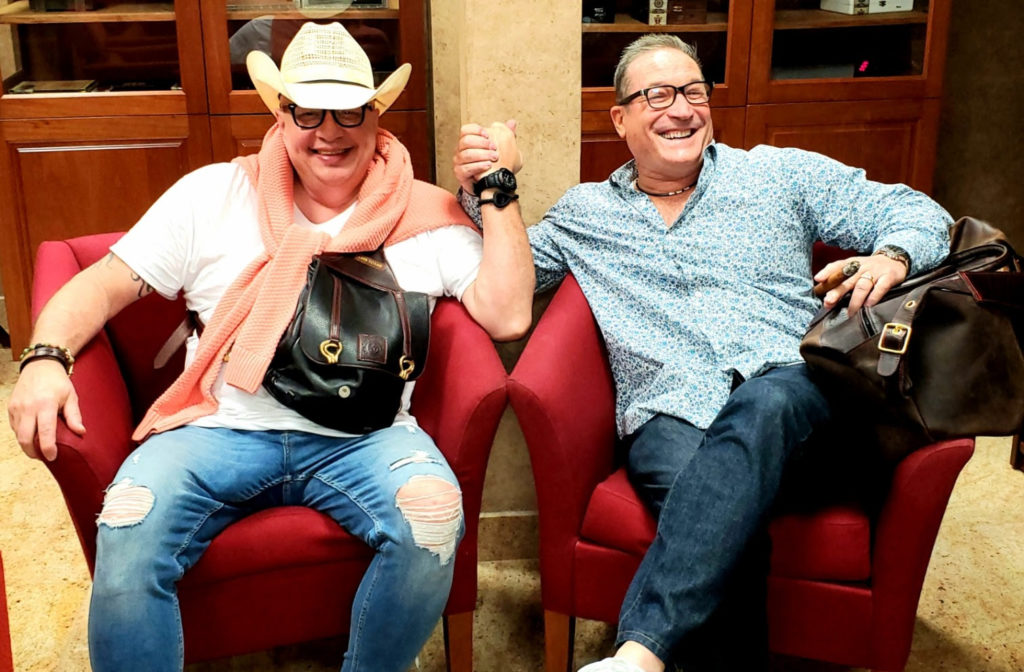 Pictured Left To Right: Lars Tetens, Alan Rubin
FOR IMMEDIATE RELEASE
Alan Rubin Acquires Lars Tetens Brands
New partnership between Alan Rubin, Lars Tetens & Alec Bradley Cigar Co. promises to turn the Premium Cigar Industry on its head
Fort Lauderdale, FL (April 9, 2019)
Stunning the cigar industry, Alan Rubin, Alec Bradley Cigar Co. founder, announced today his acquisition of Lars Tetens Brands. The acquisition now creates a partnership between the two cigar makers, Lars Tetens and Alan Rubin; as well as a working partnership between Alan Rubin, Alec Bradley Cigar Co. and Lars Tetens Brands. Lars Tetens Cigars will now solely be distributed by Alec Bradley Cigar Co.
For over thirty years, Lars has focused on manufacturing the world's most exotic cigars and creating unique experiences of the senses for the premium cigar scene. Lars Tetens is best known for being the authentic and original cigar maker to introduce the world to a unique conditioning process. The creative prodigy is also known for his artistic and musical talents, bespoke leather, clothing and horological lines as well as his aptitude for culinary excellence as both a master chef and creator of spices and other unique food items.
"Lars has always intrigued me," Alan said. "His guerilla marketing, unique products and creativity inspired me while I was coming up in this business. 15 years ago I searched Lars out, just to meet with him. I couldn't make this story up if I tried. We scheduled some time to sit down for a cigar at a shop one night- we set the time for 11pm. Waiting, waiting, waiting, finally, at 2am, Lars shows up and tells me to join him, he wanted to make me lobster mac & cheese. Ummmm, ok, sure- this was the greatest lobster mac & cheese I ever had! Anyway, we ate, smoked cigars and talked until about 6am- like we had known each other forever. We became quick friends and stayed in touch since then."
A couple years ago Alan and Lars met again over dinner, this time to talk about a collaboration. The two had been talking about one day doing something and that day was coming closer.
"I've had multiple companies approach me to take my brand on, but I had this connection with Alan," Lars said. "Out of all of the people that came to me, Alan was the only one that saw my vision and got me. He was the only one that would allow me to be me. I can express myself and my creativity with Alan. With the new partnership, I am a part of the Alec Bradley family and their wide distribution network. I am unbelievably excited to get going! I couldn't have done this without Alan!"
Alan and Alec Bradley are extraordinarily excited about this opportunity.
Alan continued, "Lars brings tremendous energy and excitement, as well as a product line that Alec Bradley doesn't have in its portfolio. This partnership allows us the opportunity to bring the Lars name back to prominence where it belongs."
The terms of the agreement are not being disclosed.
For media inquiries, please contact Alec Bradley Director of Sales & Marketing, Jonathan Lipson:Â [email protected]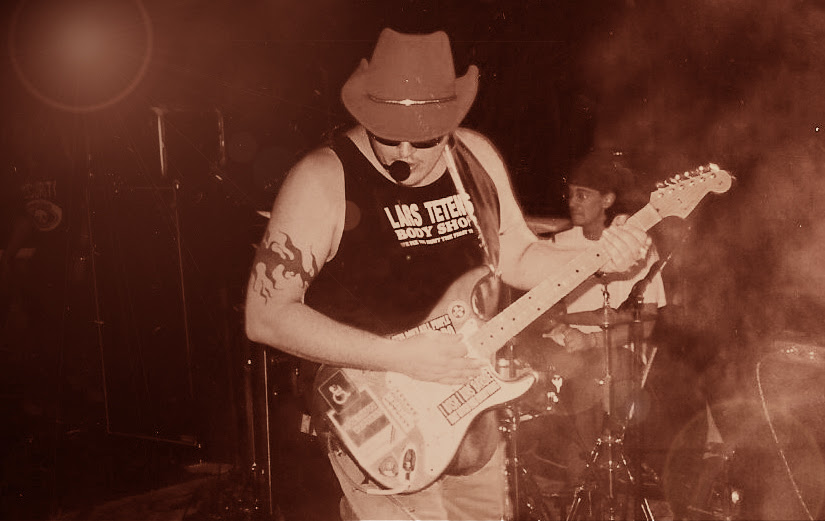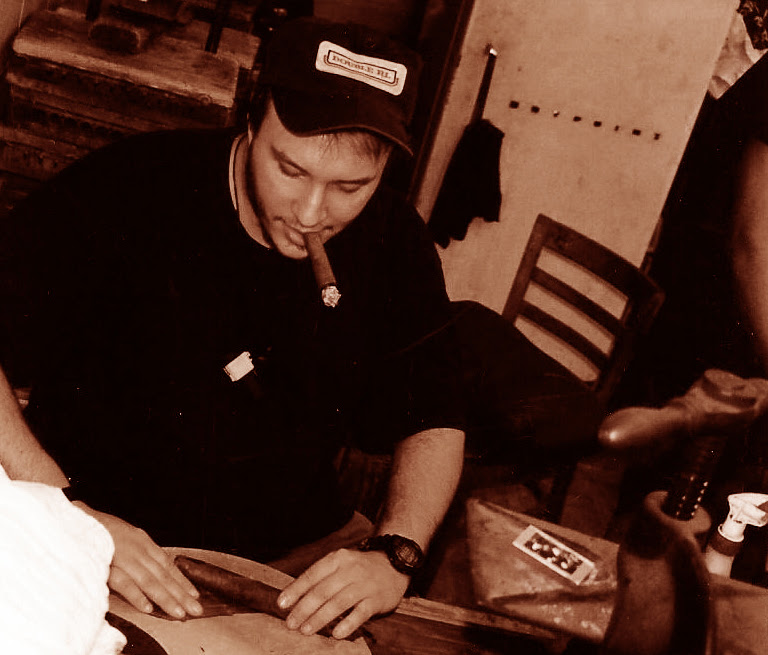 I am a Texan through and through, born and raised in North Texas and lived here my entire life, give or a take a few years. Many moons ago I was a collegiate athlete, having played baseball for two years at Odessa Junior College and a year at Henderson State University in Arkadelphia, AR. My days now are spent fishing bass tournaments and learning as much as I can about the cigars I smoke on a daily basis. And while it has nothing to do with anything GO DALLAS STARS!!
Tags:
#hotoffthepress
,
#inthehumidorpressrelease
,
#readallaboutit
,
alecbradley
,
alecbradleycigars
,
AlecBradleyPressRelease
,
cigarlifestyle
,
inthehumidor.com
,
inthehumidornews
,
larstetens
,
readitherefirst
[bannergarden id="2"]