Cuban Cigar Maker Becomes Tampa-Ybor City Labor Leader in Epic Novel
Written in the style of Mario Puzo, painstakingly researched and lovingly crafted, Mark McGinty's The Cigar Maker blends fact and fiction and tells a little known tale of American history. Already reaching #1 on Amazon's cigar best-sellers, this is Les Misérables meets the Buena Vista Social Club. In 1901 a group of cigar makers from Tampa were kidnapped and deported to a deserted stretch of beach somewhere in Central America. They were labor leaders, men who had pushed the tobacco industry into a long, crippling strike over workplace rights and were brandished as radicals by a group of concerned citizens. These men struggled to find their way in the hot, tropical jungles of Central American and somehow managed to return to Tampa, and were hailed as heroes by the local Latin-American community.
This is a story that has rarely been told. But now, Minneapolis-based award-winning Cuban-Irish author Mark Carlos McGinty and Seventh Avenue Productions present a fictionalized story of the turbulent cigar industry and the volatile Cigar City. The Cigar Maker is the story of a Cuban rebel who battles labor strife and vigilante violence in the Cigar Capital of the World, Tampa's Ybor City. Based on true events and his family's history, McGinty's second novel celebrates the American family and the Cuban culture in a city made famous by hand-rolled cigars: Tampa, Florida's Ybor City.
The Cigar Maker explores issues that Cuban Americans dealt with long before Fidel Casto was even alive.
"Many of the issues that were important to cigar workers in the early part of 20th Century are still relevant a hundred years later," says McGinty. "Health care, immigration, unemployment, labor relations, workplace rights and safety, and America's involvement in foreign wars were as much a part of the nightly dinner conversation in 1901 as they are today."
A descendant of Cuban cigar makers, McGinty spent seven years writing The Cigar Maker. How does he know anything about the cigar industry in Tampa, having lived in Minnesota for most of his life? "Both of my great-grandfathers on my mother's side were cigar makers who came from Cuba to Tampa in the early 20th Century. I grew up hearing stories of the challenges they experienced as immigrants, as cigar workers, and as fathers." The Cigar Maker is a family saga that combines the revolutionary fervor of Les Misérables with the romance of the Buena Vista Social Club.
What People Are Saying
"Epic is perhaps the best word to describe this dense and moving novel, for it has both the multigenerational sweep of works like John Steinbeck's East of Eden and the social awareness of John Dos Passos' USA Trilogy. All of this is to say that for his sophomore literary outing, McGinty has done nothing short of producing the great American novel."
-Marc Schuster, Small Press Reviews
"Equal parts history and fiction The Cigar Maker captures the true spirit of Ybor City. You can practically hear the crowds, smell the tobacco and taste the café con leche."
-Rodney Kite-Powell, Curator, Tampa Bay History Center
"The Cigar Maker is a saga, a buddy picture with escapes on horseback and union riots and illegitimate children and even some illegal cockfighting. Despite being set in a time and place you've never been before–Tampa's Ybor City in 1899–you'll recognize sweet notes of George Lucas and dusky Mario Puzo undertones. But one thing is certain: Mark C. McGinty rolls his own."
-Emmy Award winning writer Steve Marsh
"The story here is about a Cuban American family, but in a real sense, it is about every immigrant family that dared to risk everything in the hope of making a better life."
-The Historical Novel Review
"McGinty's story burns with the steady pace and smooth flavor of a Cohiba Siglo VI. His hand-rolled Cigar Maker bands an impressive blend of history and character in this unique window into America's past."
-Judd Spicer, veteran Twin Cities writer and author of Seven Days
"In basing a story on actual recorded historical incidents and real people, the reader is blessed with a narrative more incredible and fantastic than anything a writer could create of whole cloth."
-Celia Hayes, Blogger News Network
"From the mountains of 19th century Cuba, where bandits and revolutionaries fought to overthrow Spanish dominance, to the floors of the cigar factories in Ybor City, Florida, where labor leaders sought to defend Cuban workers from exploitation by Spanish business owners, The Cigar Maker delivers a riveting, little-known chapter in the history of Latino-Americans in the US southeast."
-Dianne K. Salerni, author of We Hear the Dead, SourceBooks
The Cigar Maker
By Mark Carlos McGinty
List $19.95
464 Pages 6×9 trade soft cover
Seventh Avenue Productions
For more information http://www.thecigarmaker.net
Advance review copies are available upon request at [email protected] or (513)-315-6851.
About the Author
Mark Carlos McGinty is a descendant of Cuban cigar makers. He grew up on ropa vieja, Cuban sandwiches, café con leche, and fresh-squeezed OJ from his grandfather's tree in West Tampa. His favorite cigar is the Arturo Fuente Flor Fina 8-5-8.  Mark's first novel Elvis and the Blue Moon Conspiracy (Beaver's Pond Press, 2003) won an Eric Hoffer Book Award Honorable Mention for General Fiction. He graduated from Stetson University in DeLand, Florida and received his Master's degree from Xavier University in Cincinnati. Mark lives in Minneapolis with his wife and daughter.
Media kits, review copies and interviews available upon request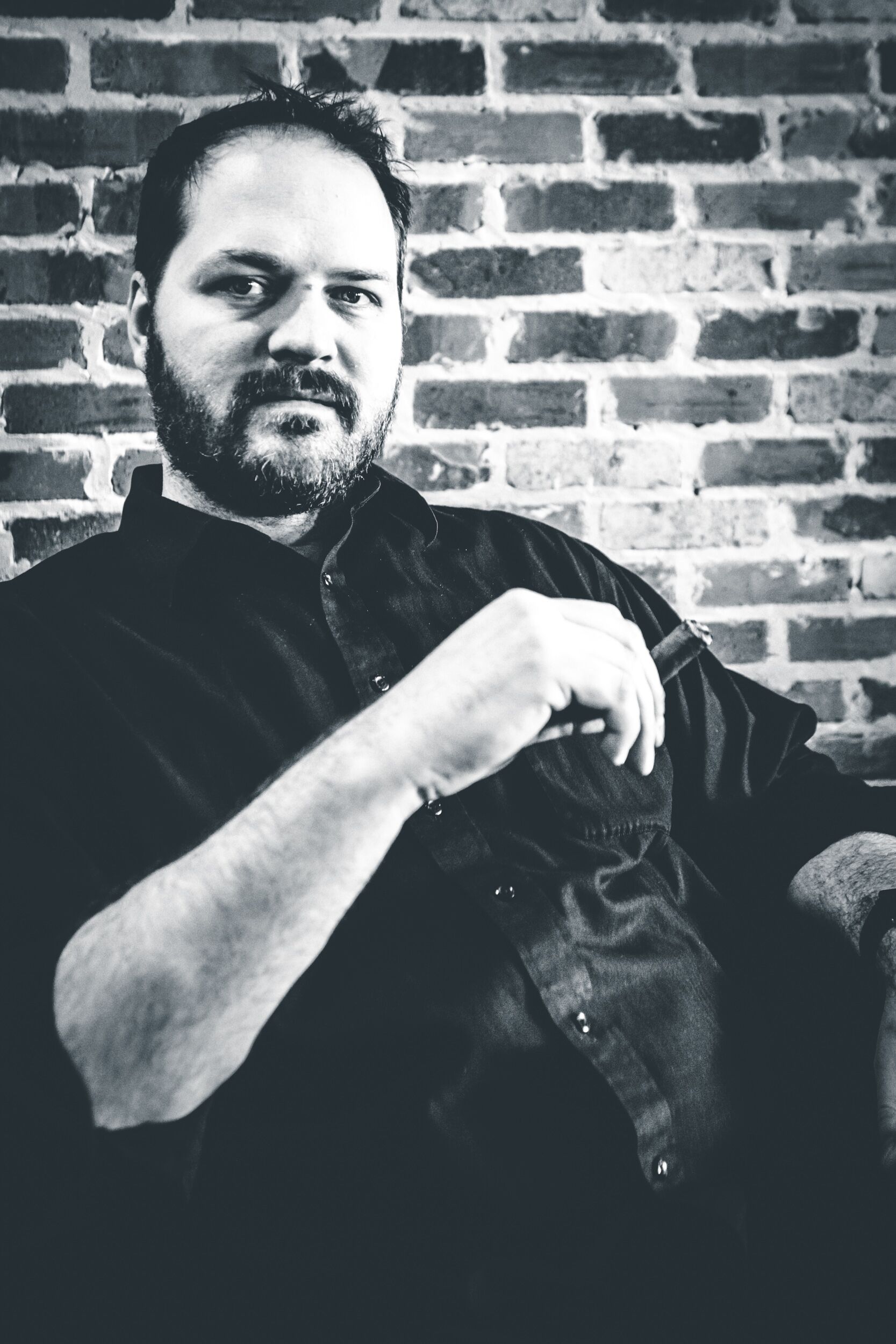 I am the Chief Editor of In The Humidor and have been running this site since 2007!  I enjoy a great cigar with friends and just hanging around the house.  I have 3 beautiful daughters and a wonderful wife, we live in the Dallas, Tx area.  I also enjoy a good bourbon, craft beer, and absolutely love the ocean and beach.
[bannergarden id="2"]