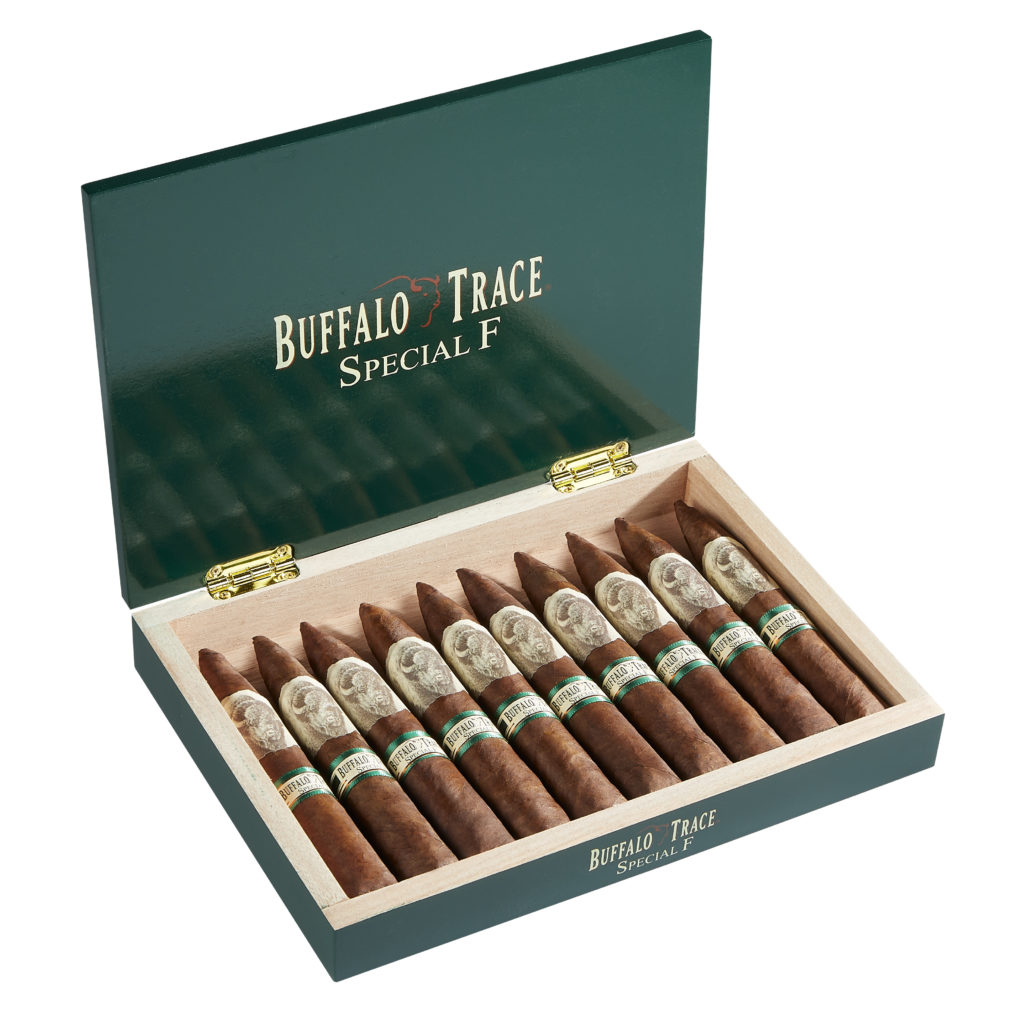 Scandinavian Tobacco Group (STG) announces the launch of "Buffalo Trace Special F," a limited-edition cigar created in collaboration with famed whiskey maker Buffalo Trace. Named after the unique and difficult-to-craft figurado which is a more pronounced version of the traditional torpedo, the new smoke features a binder aged in authentic Buffalo Trace bourbon barrels from the brand's Kentucky distillery.
Handcrafted in the Dominican Republic, Buffalo Trace Special F features a rich Ecuadoran Sumatra wrapper, a blend made with Dominican and Nicaraguan tobacco and a Brazilian Arapiraca binder that has undergone a full six months of aging in Buffalo Trace bourbon barrels. The barrel-aging process adds a notable complexity, subtle sweetness and a rich, oaky nuance to the blend, while the overarching smoking experience is dimensional and layered with spicy notes.
Kevin Irvine, product coordinator of STG's Online and Retail division said, "With Buffalo Trace Special F, we set out to explore the effect that extended barrel aging would have on the binder leaf and are extremely pleased with the results. The brown sugar and toffee nuances that have won Buffalo Trace Bourbon critical acclaim are present in the cigar, in the most subtle and intriguing of ways. This is an amazing cigar and we believe it will sell out quickly."
Buffalo Trace Special F is being released exclusively in a 6" x 60 figurado for a suggested retail price of $11.00 per cigar.
The limited-edition frontmark is being sold through Cigars International online, in Cigars International retail stores and is being distributed nationally by Meier & Dutch Wholesale Cigar Distributors.
The original Buffalo Trace cigar which was introduced last year in three sizes continues to be a runaway success in all retail channels.
About Buffalo Trace Distillery
Buffalo Trace Distillery is an American family-owned company based in Frankfort, Franklin County, Kentucky. The Distillery's rich tradition dates back to 1775 and includes such legends as E.H. Taylor, Jr., George T. Stagg, Albert B.
Blanton, Orville Schupp, and Elmer T. Lee.  Buffalo Trace Distillery is a fully operational Distillery producing bourbon, rye and vodka on site and is a National Historic Landmark as well as is listed on the National Register of Historic Places. The Distillery has won 35 distillery titles since 2000 from such notable publications as Whisky Magazine, Whisky Advocate Magazine and Wine Enthusiast Magazine. Its Col. E. H. Taylor, Jr. Four Grain Bourbon was named World Whiskey of the Year for 2018 and its William Larue Weller and Thomas H. Handy Sazerac were named 2 nd and 3 rd finest whiskeys in the world for 2020.  Buffalo Trace Distillery has also garnered more than 1,000 awards for its wide range of premium
whiskies. To learn more about Buffalo Trace Distillery visit www.buffalotracedistillery.com.  To download images from
Buffalo Trace Distillery visit http://www.buffalotracedistillery.com/media.
About Scandinavian Tobacco Group
About Scandinavian Tobacco Group Scandinavian Tobacco Group A/S is a world-leading manufacturer of handmade and machine-rolled cigars with an annual production of more than four billion cigars. The Group holds market-leading positions in several categories and its products are sold in more than 100 markets. Scandinavian Tobacco Group is headquartered in Copenhagen, Denmark and employs approximately 10,000 people in Europe, the US, Canada, the Dominican Republic, Honduras, Nicaragua, Indonesia and Sri Lanka. For more information, please visit www.st-
group.com.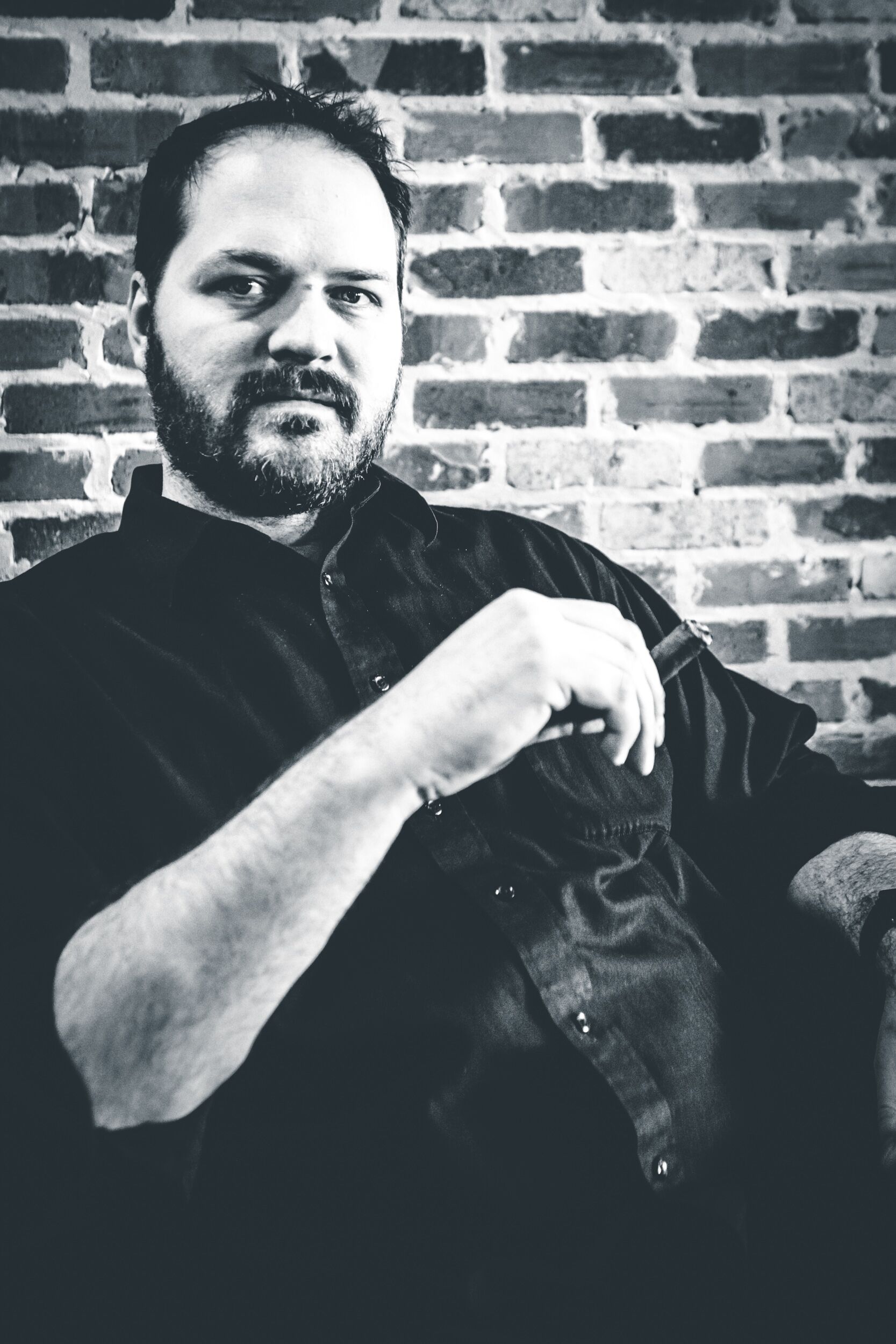 I am the Chief Editor of In The Humidor and have been running this site since 2007!  I enjoy a great cigar with friends and just hanging around the house.  I have 3 beautiful daughters and a wonderful wife, we live in the Dallas, Tx area.  I also enjoy a good bourbon, craft beer, and absolutely love the ocean and beach.
[bannergarden id="2"]