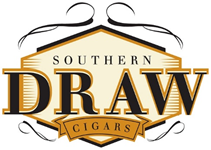 May 23, 2019 – Austin, Texas
Southern Draw Cigars and Cigars International today announces the release of two private blends, Fraternal Order White and Fraternal Order Black, both of which are being produced in Esteli, Nicaragua.  The Fraternal Order blends are distributed exclusively through all CI retail locations, and will be available for purchase Friday, May 23rd in limited quantities.
"Cigars International is a great partner for Southern Draw Cigars and these retail exclusive releases exemplify their dedication to our growing partnership with their retail stores, hard-working staff and loyal consumers. Private label products are becoming increasingly popular among cigar smokers and allow Southern Draw Cigars to fulfill the high-demand retail consumers "needs and wants" for new and innovative products outside of our regularly scheduled releases. We offer a BIG thanks to the retail staff and managers for the months of blind tasting and their feedback that led to selecting the two blends we are offering today," said Robert Holt – Founder of Southern Draw Cigars.
Jeff Kocher, VP of Merchandising added "Cigars International is proud to collaborate once again with Southern Draw Cigars on these two new exciting projects for CI Nation.  Both Fraternal Order blends are crafted at AJ Fernandez's factory and are must-tries for fans of Robert Holt's previous releases.  We believe they'll be a great addition to the CI retail stores, and to the humidors of those who love complex, Nicaraguan blends."
General Information:
Fraternal Order White – Barber Pole
Wrapper: Ecuador & Nicaragua
Binder: Nicaragua
Filler: Nicaragua & Dominican Republic
Fraternal Order Black – San Andres Maduro
Wrapper: Mexico
Binder: Ecuador
Filler: Nicaragua & Honduras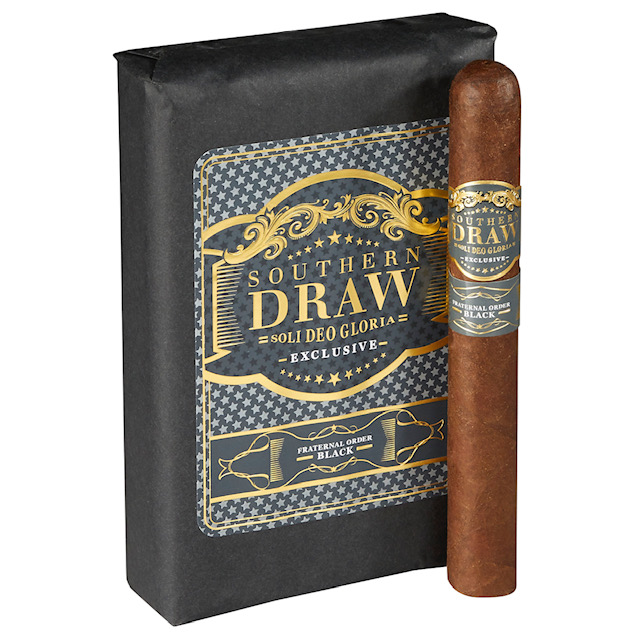 Initial sizes for both NEW blends
Fraternal Order White – Toro (6.0 x 52)
Fraternal Order Black – Gran Gordo (7.0 x 60)
Packaging Info:
Cigars are packaged in 10 count dress mazos or bundles with embossed stickers and matching bands.
Production – Limited Production for 2019
The Fraternal Order blends will only be available through Cigars International's retail locations including Bethlehem, Bethlehem (Downtown) and Hamburg, Pennsylvania and The Colony, Texas.
For general information about Southern Draw Cigars, a list of retail partners, cigar blends and reviews, please visit us at our new website: www.southerndrawcigars.com. Please LIKE us, FOLLOW us & TWEET us – Facebook/Southern Draw, Instagram/SDCIGARS and Twitter/@SDCIGARS.
Soli Deo Gloria!

I was introduced to cigars and had my first stick in 2015. Since then, I have gone headfirst into the amazing world of cigar culture. Living in Texas has its perks as cigar lounges and limited cold weather allows for an amazing cigar experience. Some of my favorite brands are CAO, Camacho, Davidoff, Southern Draw, and anything done by AJ Fernandez.
Tags:
#cigarnews
,
#sdcigars
,
#southerndrawcigars
,
botl
,
ci
,
cigar scene
,
cigar shop
,
cigar smoker
,
cigarindustry
,
cigarlifestyle
,
cigarsofinstagram
,
sotl
,
southerndraw
[bannergarden id="2"]