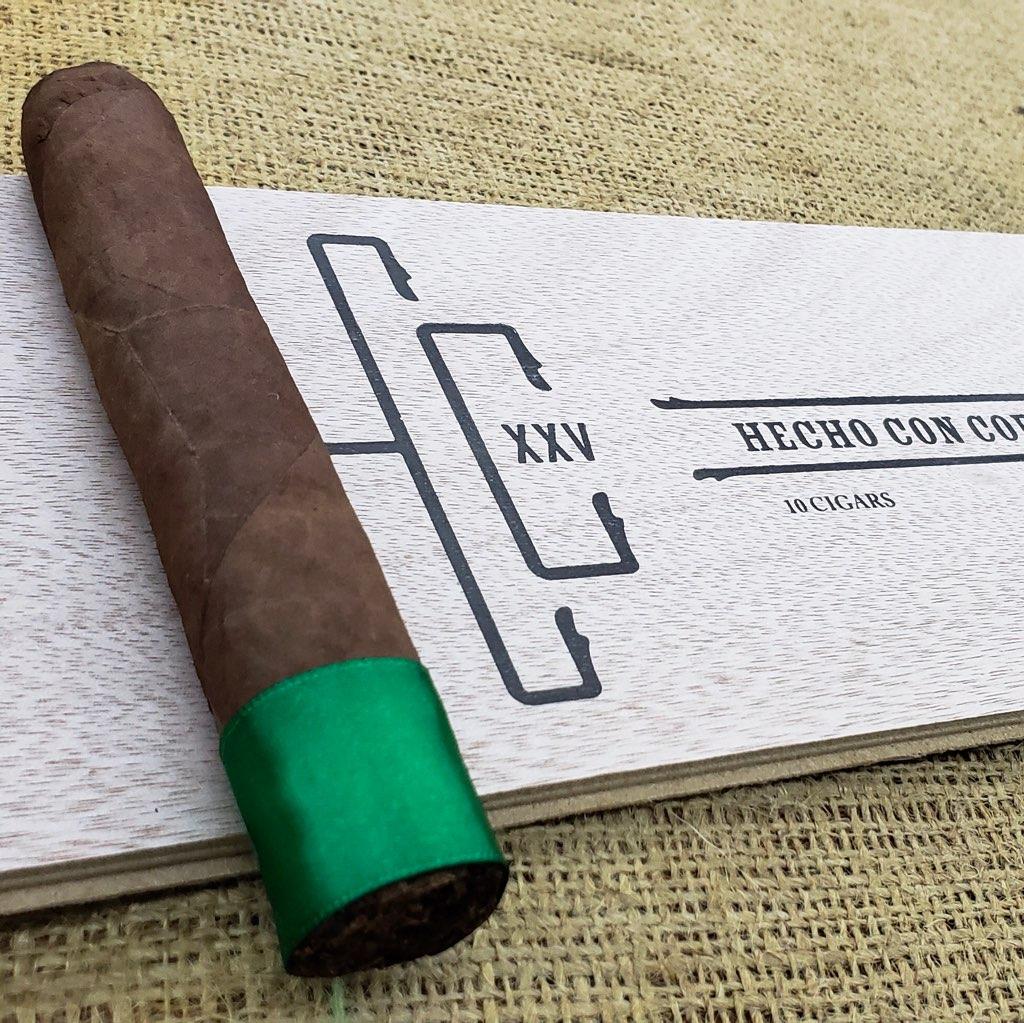 May 19, 2019
FOR IMMEDIATE RELEASE
In 2014, Crowned Heads created "Hecho Con Corazon LE 2014" (translation: made with heart) for the members of the Hickory Cigar Club to commemorate the club's 20th Anniversary. On May 15, Crowned Heads will release the HCC XXV LE 2019 to recognize the Hickory Cigar
Club's 25th Anniversary. The HCC XXV is a box-pressed 5 1/2″ x 56 cigar, produced at Tabacalera La Alianza, S.A. (Santiago, Dominican Republic), under the supervision of Ernesto Perez-Carrillo, the mastermind behind Cigar Aficionado magazine's 2018 Cigar of the Year, the EPC Encore Majestic. Total production was limited to 300 (10-count) boxes. The HCC XXV LE 2019 will be offered first to members of the Hickory Cigar Club at its 25th Anniversary Dinner on May 15, and remaining inventory will be sold exclusively via Tinder Box Cigars South Park in Charlotte, N.C., beginning on May 17.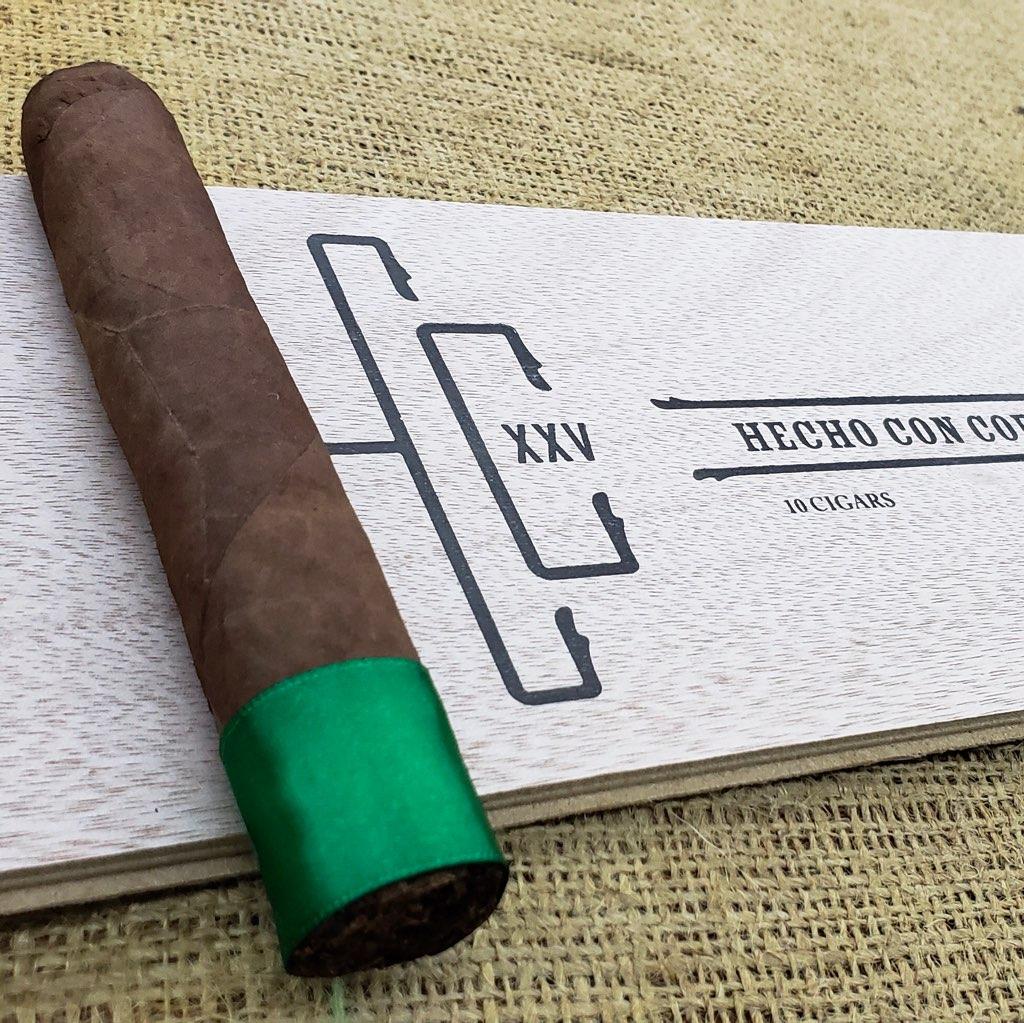 "When Craig Cass approached Mike (Conder) and I last year with the idea of creating a 25th Anniversary cigar," commented Jon Huber, Crowned Heads co-founder, "we were excited for the opportunity, but we felt that rather than simply re-treading the 2014 blend we wanted to create something entirely new, unique, and exciting for the club. To do justice to one of the oldest active cigar dinner clubs in the country, we went straight to Ernesto and jumped in with both feet. We feel that the result is a top-notch expression of Sumatra (wrapper) leaf that is not only bold with excellent structure, but that retains the signature balance and complexity that Ernesto Perez Carrillo has become known for."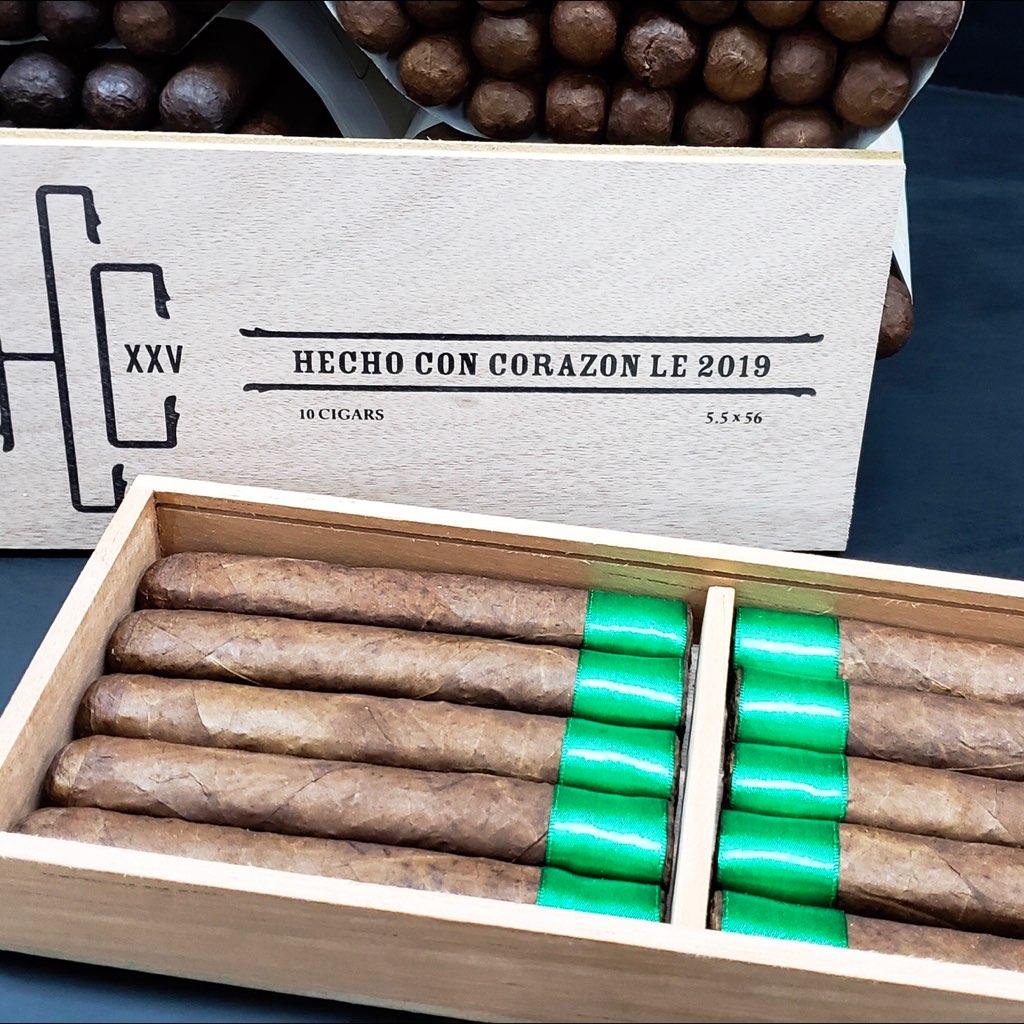 The HCC XXV LE 2019 is comprised of 100% Nicaraguan binder and filler tobaccos, finished with an Ecuadorian (Sumatra) wrapper, and will retail for $109 per 10-count box.

CROWNEDHEADS.COM
748 FREELAND STATION RD
NASHVILLE, TN 37228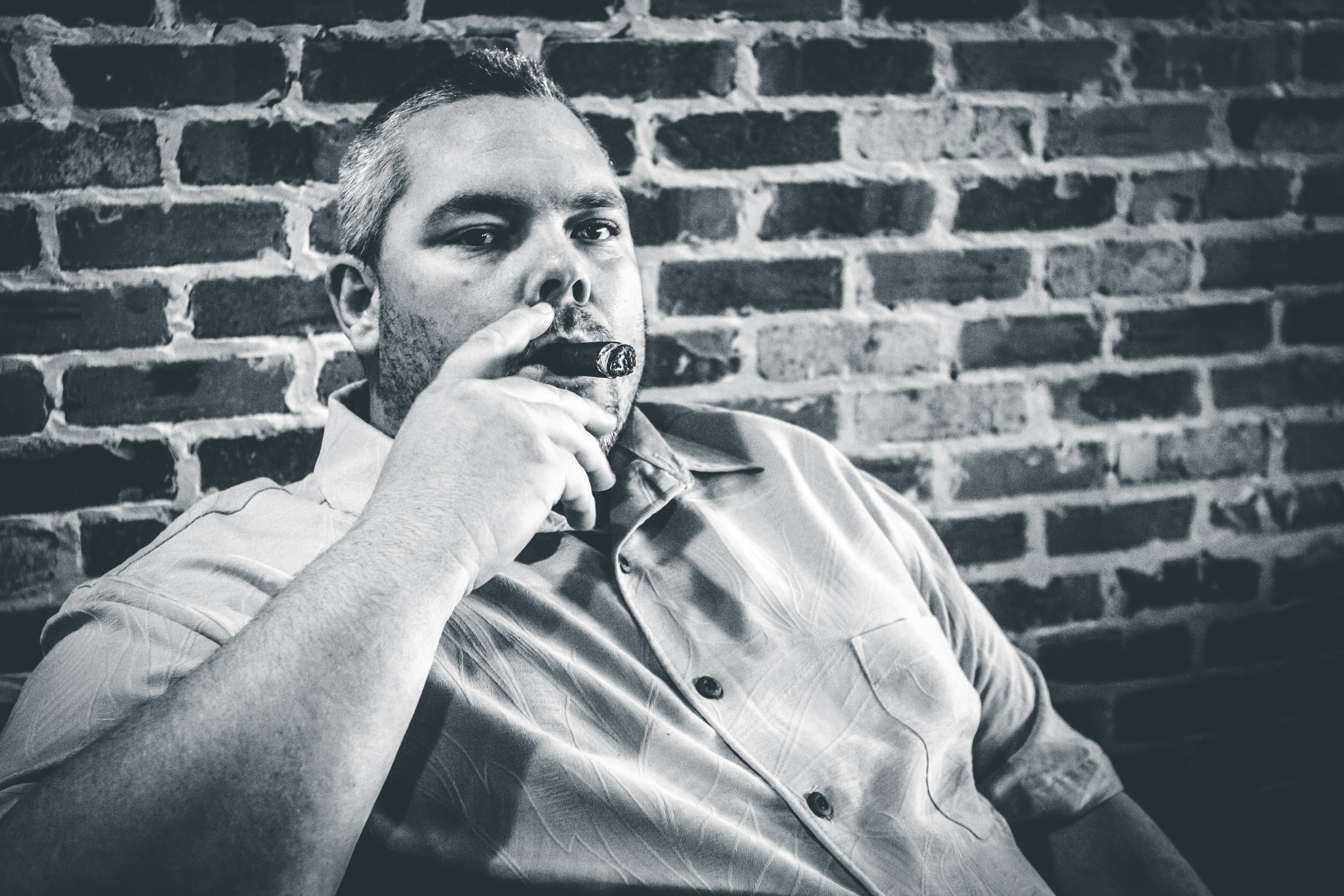 I am a Texan through and through, born and raised in North Texas and lived here my entire life, give or a take a few years. Many moons ago I was a collegiate athlete, having played baseball for two years at Odessa Junior College and a year at Henderson State University in Arkadelphia, AR. My days now are spent fishing bass tournaments and learning as much as I can about the cigars I smoke on a daily basis. And while it has nothing to do with anything GO DALLAS STARS!!
Tags:
#cigarindustrynews
,
#cigarnews
,
#hotoffthepress
,
#inthehumidorpressrelease
,
#readallaboutit
,
botl
,
cigarlife
,
cigarlifestyle
,
Crowned heads
,
crownedheadspressrelease
,
crownedheadsspecial release
,
inthehumidor.com
,
inthehumidornews
,
press release
,
readitherefirst
[bannergarden id="2"]