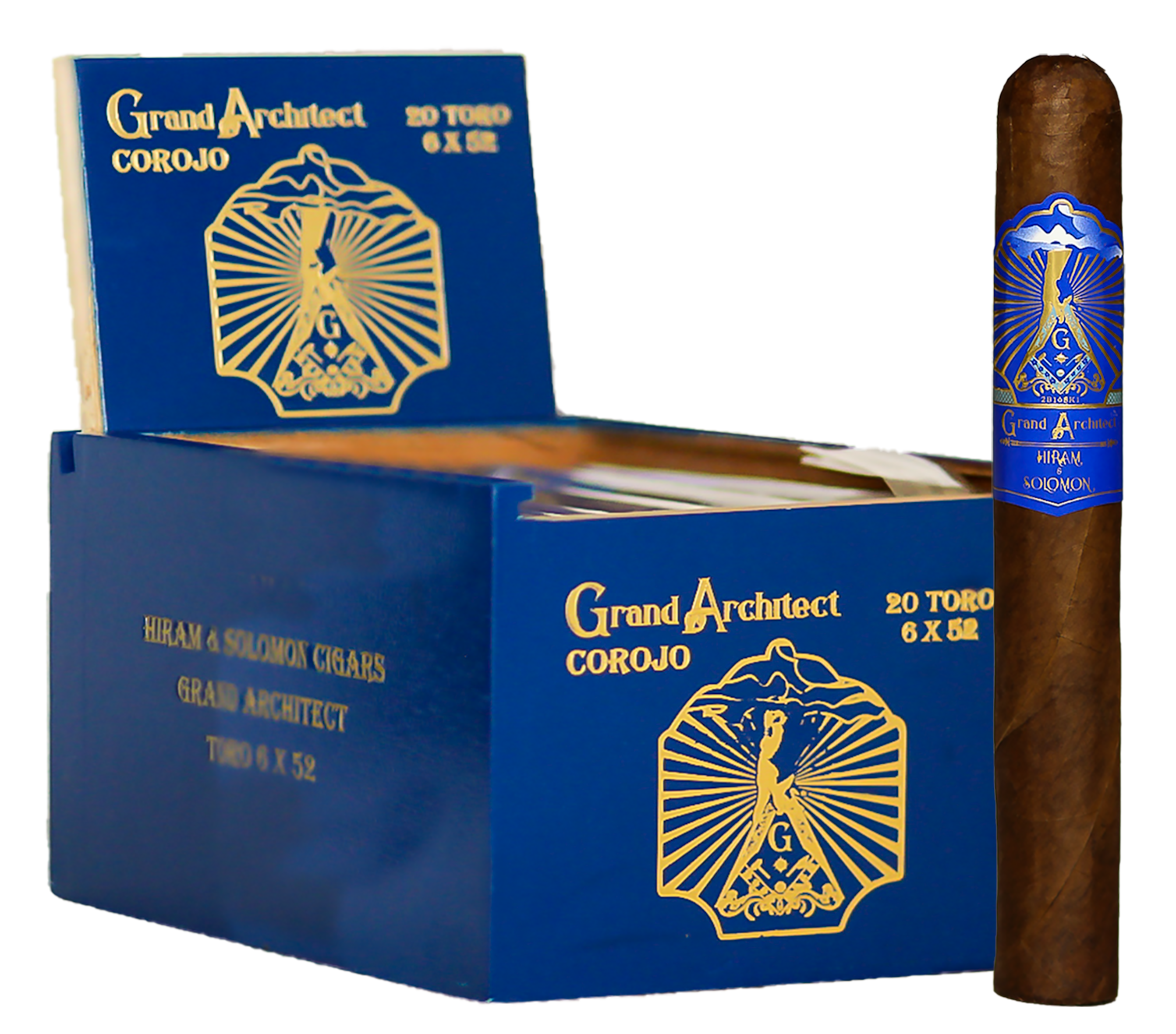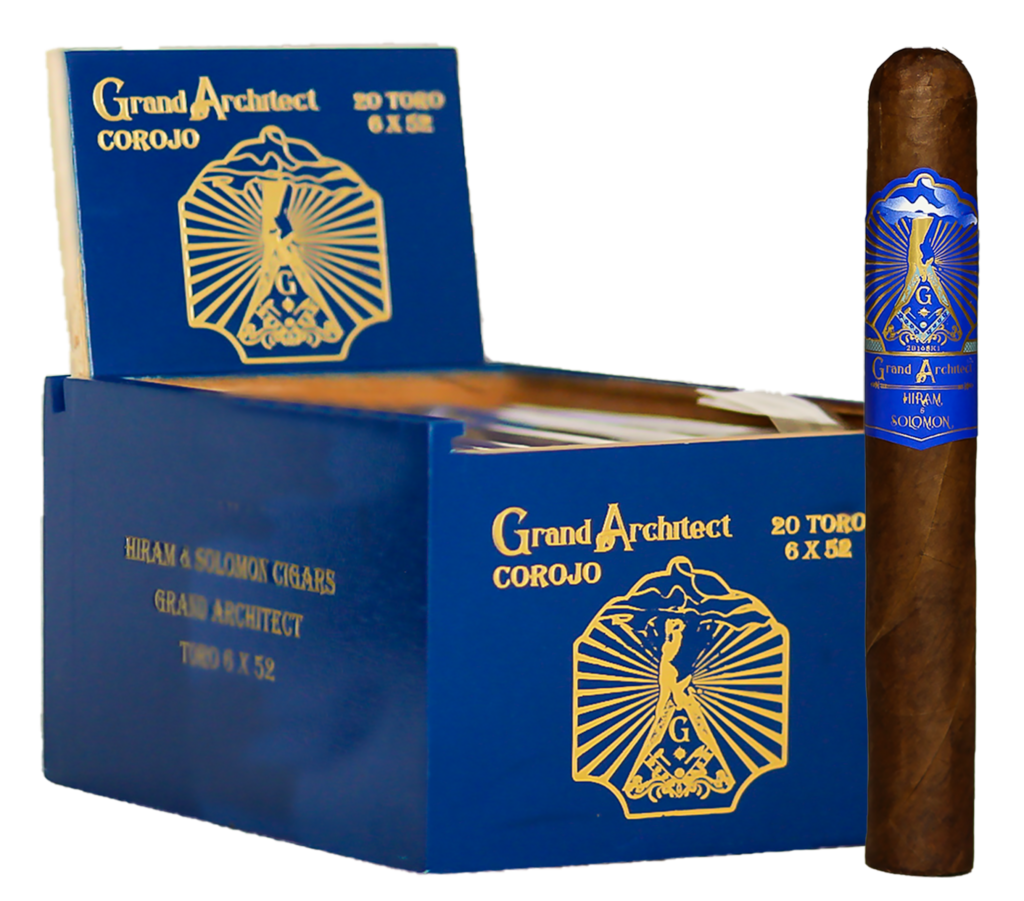 FOR IMMEDIATE RELEASE
June 2, 2019
Hiram & Solomon Cigars is pleased to announce, the availability of our latest creation to fill out the company's portfolio of fine premium cigars – The Grand Architect.
The Grand Architect gets its name from one of the founding principles of Freemasons.
"It is appropriate that a society founded on the principles of architecture, which symbolizes the terms of that science to moral purposes, and whose members profess to be architects of a spiritual temple should view the Divine Being, under whose holy law they are constructing that edifice, as their Master Builder or Great Architect. Sometimes, but less correctly, the title 'Grand Architect of the Universe' is found."

The Grand Architect is a blend of select aged tobacco, including a rare Paraguay leaf that is also present in both the Entered Apprentice and Veiled Prophet and produces an inviting aroma.
• Wrapper – Corojo
• Binder – Seco Habano
• Fillers – Paraguay and 2 types of Nicaraguan Ligero

The Hiram & Solomon Grand Architect, is expressed in three popular vitolas and comes packaged in 20-count blue lacquered boxes:
• Robusto – 5 x 50
• Toro – 6 x 52
• Gran Toro – 6 x 60
Hand crafted at Plasencia Cigars in Esteli, Nicaragua, the Grand Architect has a retail price set between $10.00 and $12.00 USD.
If you are attending the 2019 IPCPR, we invite you to preview the Grand Architect at the Hiram & Solomon booth #3864.
For more information or questions contact us at [email protected] or Fouad Kashouty at +1 (732) 580-3266.

About Hiram & Solomon Cigars
As fellow Brethren WB Fouad Kashouty and Brother George Dakrat enjoyed cigars together, the discussion would eventually lead to the same realization: there was no accessible cigar on the market for Freemason smokers that carried the square and compass, nor any other Masonic Emblem. Upon coming to this conclusion, the topic of the conversation shifted into countless private meetings. The symposium consisted of talk concerning the possibility of creating not only a Masonic-themed cigar, but a quality cigar that would not just physically represent Freemasons all over the world but contain within it a quality that could match the caliber of excellence that the Brethren themselves contain. The dream of creating and proudly possessing such a cigar was never extinguished in WB Fouad Kashouty's and Brother George Dakrat's hearts.
Being one of the most fundamental aspects of Freemason Teachings, a way to incorporate charity into such a meaningful company was a must. In order to have the opportunity to give back to our supporters, Hiram & Solomon Cigars donates part of the sales profits to various Masonic and non-Masonic community charity events.
Our only hope is that creation of these cigars will bring positive experiences to all types of people the world over. Perhaps it will bring Brethren closer together as they bond over smoke after a meeting. Maybe it will bring a non-Brother a drive to learn about Freemasonry and its history. Perchance our experience inspires someone else to follow their dream and never give up. At the very least, we can rest assured that we have provided a consistently tasty, quality cigar that can appeal to everyone's palate and represent Freemasons all over the world with pride.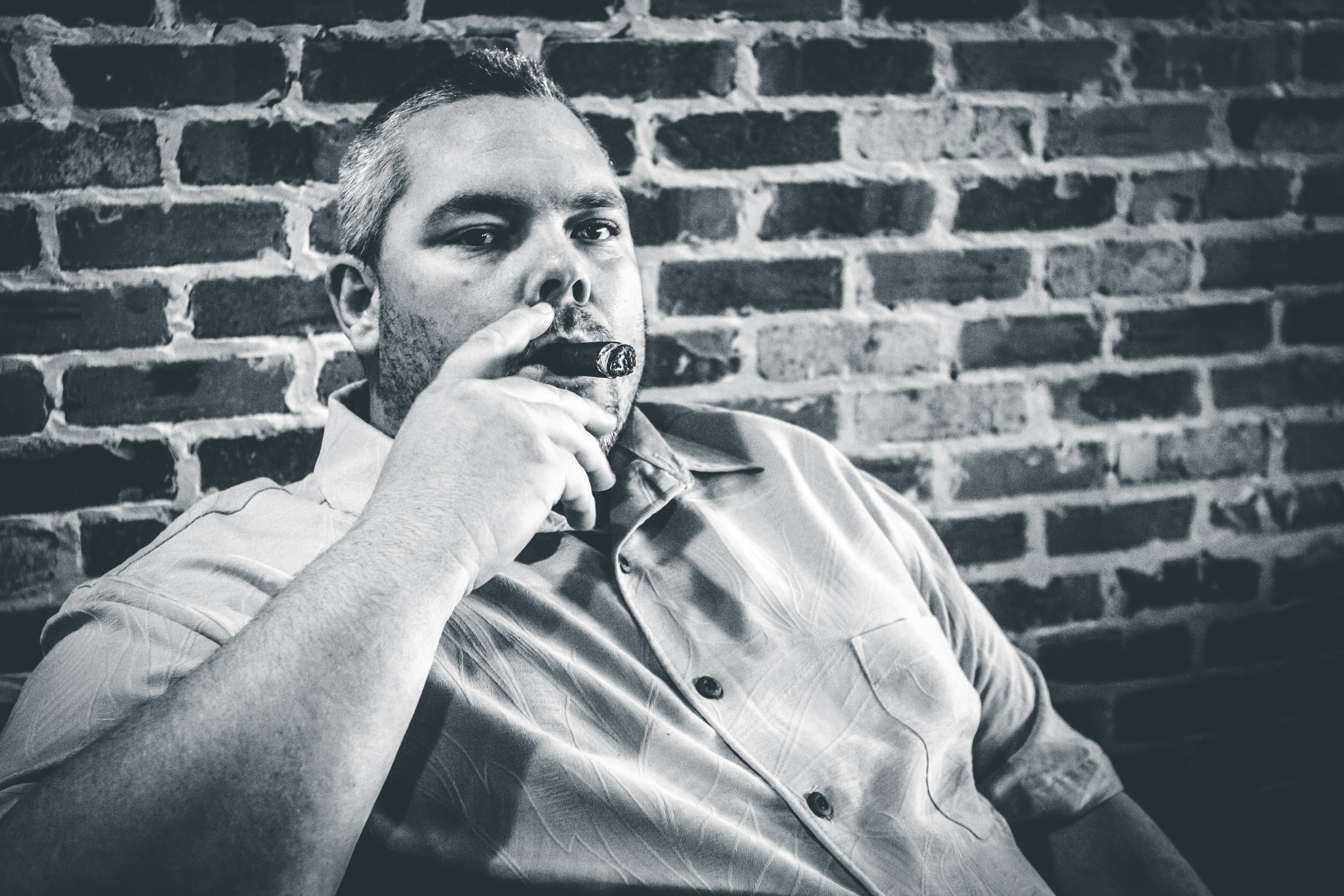 I am a Texan through and through, born and raised in North Texas and lived here my entire life, give or a take a few years. Many moons ago I was a collegiate athlete, having played baseball for two years at Odessa Junior College and a year at Henderson State University in Arkadelphia, AR. My days now are spent fishing bass tournaments and learning as much as I can about the cigars I smoke on a daily basis. And while it has nothing to do with anything GO DALLAS STARS!!
Tags:
#cigarindustrynews
,
#cigarnews
,
#cigarpressrelease
,
#hotoffthepress
,
#readallaboutit
,
2b1ask1
,
cigarindustry
,
cigarlife
,
cigarlifestyle
,
discoveroutsecrets
,
Every1sCigar
,
Hiram&Solomon
,
Hiram&SolomonCigars
,
Hiram&SolomonPressRelease
,
inthehumidor.com
,
inthehumidornews
,
pressrelease
,
readitherefirst
[bannergarden id="2"]