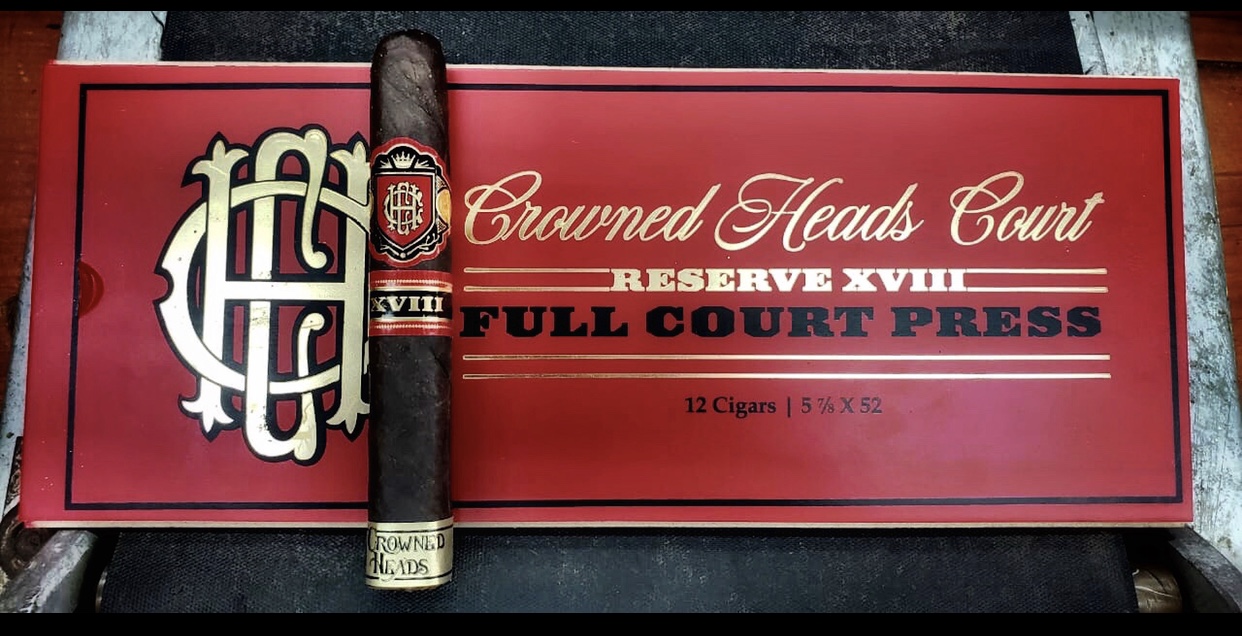 FOR IMMEDIATE RELEASE
September 25, 2019
CROWNED HEADS ANNOUNCES "CHC RESERVE XVIII FULL COURT PRESS LE 2019"
In 2018, Crowned Heads released a brand inspired by and dedicated to its loyalists (the Crowned Heads 'Court') known as CHC Reserve XVIII.
CHC Reserve XVIII went on to receive high accolades (including a '91' rating via halfwhee , and was included in numerous 'Best Cigars of 2018' lists amongst the cigar enthusiast blogosphere. Now as the end of 2019 is in sight, Crowned Heads is pleased to announce a limited edition follow-up to that original release, once again dedicated to the 'Crowned Heads Court:' "CHC Reserve XVIII Full Court Press LE 2019."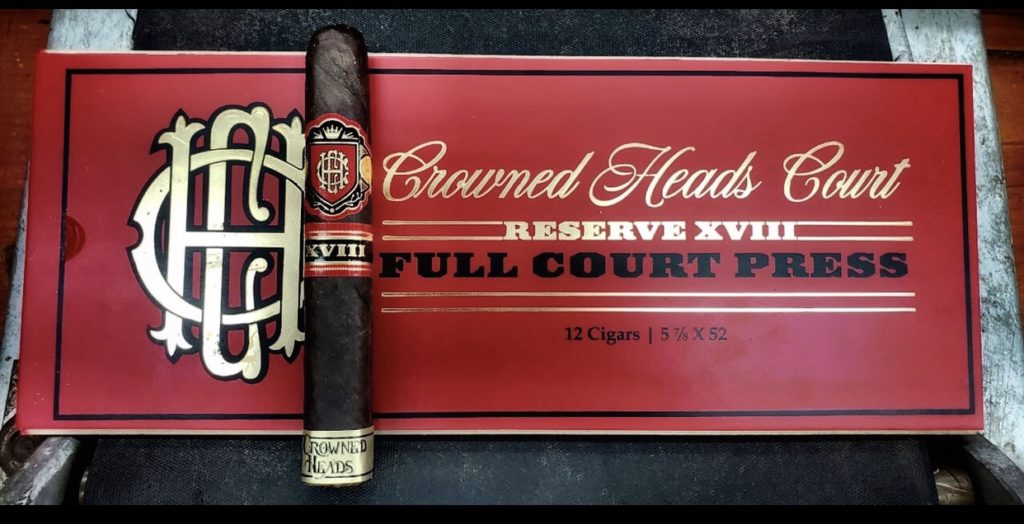 CHC Reserve XVIII Full Court Press features the original CHC Reserve XVIII blend in a 5 7/8″ x 52 box-pressed vitola. The resulting smoking experience is a rich yet accessible medium­ bodied expression that exudes a multi-layered flavor profile with hallmark balance. "The idea came to me last May during the NBA playoffs," commented Crowned Heads co-owner/ founder, Jon Huber. "Initially, I tossed the name out there somewhat as a corny double entendre, but the more I thought about it the more I liked the idea of releasing a box-pressed expression of CHC Reserve. Once I smoked the sample it was a no-brainer to go to production."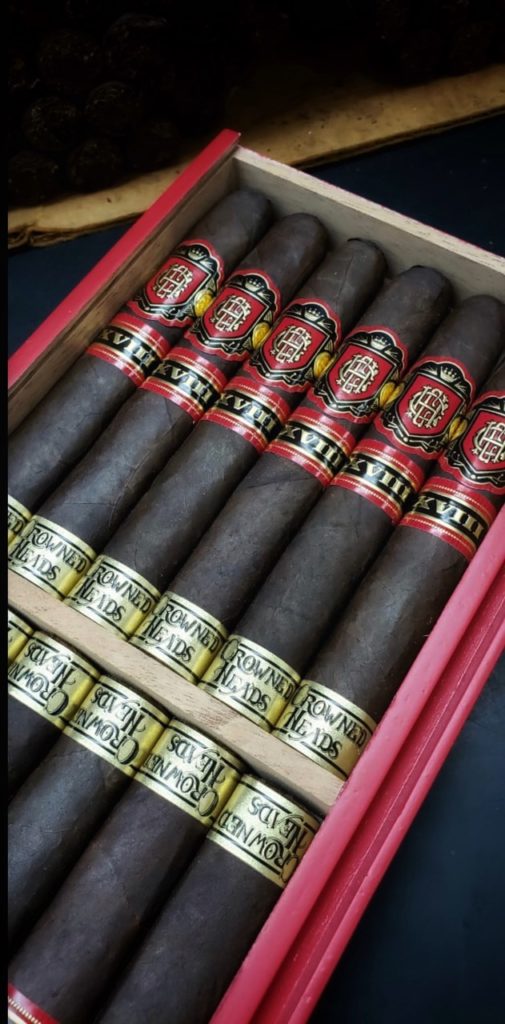 This limited release cigar is manufactured at Tabacalera La Alianza, S.A. (Santiago, Dominican Republic) under the supervision of industry icon, Ernesto Perez-Carrillo. Production is limited to 1700 (12-count} boxes, i.e., 20,400 total cigars with a suggested retail price of $11.95 per cigar.
CROWNEDHEADS.COM
7 48 FREELAND STATION RD • NASHVILLE, TN 37228
I am a Texan through and through, born and raised in North Texas and lived here my entire life, give or a take a few years. Many moons ago I was a collegiate athlete, having played baseball for two years at Odessa Junior College and a year at Henderson State University in Arkadelphia, AR. My days now are spent fishing bass tournaments and learning as much as I can about the cigars I smoke on a daily basis. And while it has nothing to do with anything GO DALLAS STARS!!
Tags:
#cigarindustrynews
,
#cigarnews
,
#hotoffthepress
,
#inthehumidorpressrelease
,
#readallaboutit
,
cigarindustry
,
cigarlife
,
cigarlifestyle
,
Crowned heads
,
crownedheadslimitededitions
,
crownedheadspressrelease
,
crownedheadsspecial release
,
inthehumidor.com
,
inthehumidornews
,
LEcigars
,
pressrelease
,
readitherefirst
[bannergarden id="2"]