December 4, 2019
FOR IMMEDIATE RELEASE
J
CROWNED HEADS FOLLOWS UP A 'BLACK LAB' WITH A MEXICAN PIT BULL NAMED "HEADLEY GRANGE CHAMUCO LE 2019."
"The goal was audacious and original: to make a cigar that tasted like the heavy, plodding drum beat on the lead-in to the Led Zeppelin classic 'When the Levee Breaks."_' – Cigar Aficionado Magazine/ The 25 Best Cigars of the year 2012
As the story has been previously told, the Headley Grange blend was sonically inspired by the steady, heavy sound of John Bonham's drums recorded at a former poorhouse (built in 1795) in East Hampshire, England, named Headley Grange. Last year, Crowned Heads released a riff on that original blend called "Black Lab LE 2018," whose namesake was taken from the black Labrador Retriever that was found hanging around the Headley Grange studio during the recording of Led Zeppelin IV.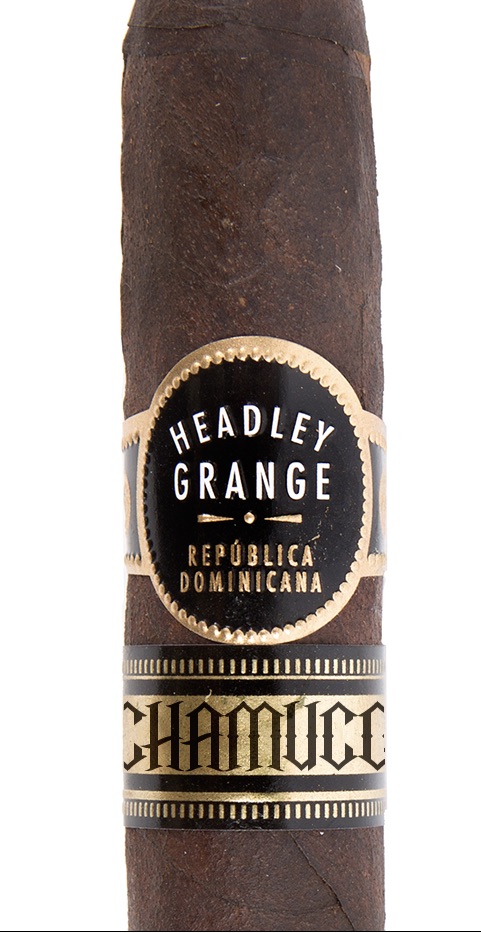 This year, Crowned Heads is excited to announce "Headley Grange Chamuco LE 2019." A Chamuco, or Mexican Pit Bull, is a dog breed that originated in central Mexico in the 1970s, and was originally a cross between an American Pit Butt Terrier and the now extinct Mexican Bulldog, along with several other breeds. Fittingly, the Headley Grange Chamuco incorporates the original Headley Grange blend, and is finished with a Mexican (San Andres) maduro wrapper. The stout 5 1/2″ x 54 cigar is box-pressed, and like the Black Lab 2018, features a closed foot which spotlights the natural sweet nature of the Mexican wrapper upon initial ignition. Production is limited to 1,500 12-count boxes (18,000 cigars) and will begin shipping this month.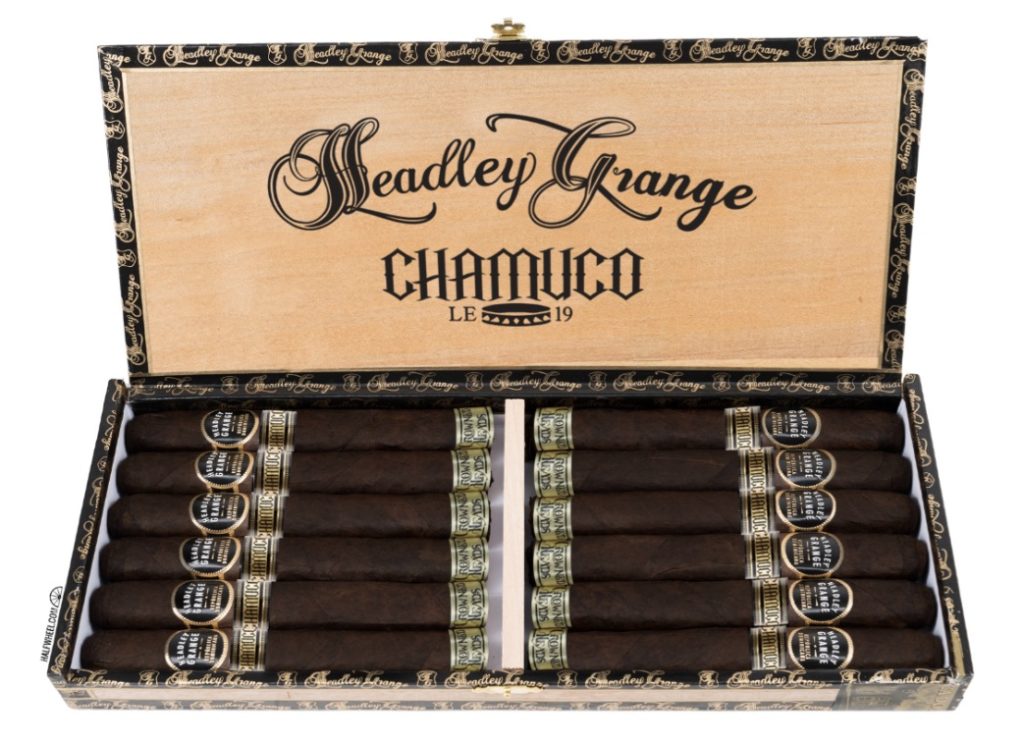 Headley Grange Chamuco LE 2019 is manufactured at Tabacalera La Alianza, S.A., Santiago (Dominican Republic), under the supervision of premium cigar industry icon, Ernesto Perez­ Carrillo, and will have an MSRP of $10.95 per cigar.
CROWNEDHEADS.COM
748 FREELAND STATION RD• NASHVILLE, TN 37228
I am a Texan through and through, born and raised in North Texas and lived here my entire life, give or a take a few years. Many moons ago I was a collegiate athlete, having played baseball for two years at Odessa Junior College and a year at Henderson State University in Arkadelphia, AR. My days now are spent fishing bass tournaments and learning as much as I can about the cigars I smoke on a daily basis. And while it has nothing to do with anything GO DALLAS STARS!!
Tags:
#cigarindustrynews
,
#hotoffthepress
,
#inthehumidorpressrelease
,
#readallaboutit
,
cigarindustry
,
cigarlife
,
cigarlifestyle
,
Crowned heads
,
crownedheadsheadlygrange
,
crownedheadsheadlygrangechamuco
,
crownedheadsLE2019
,
crownedheadslimitededitionrelease
,
crownedheadsnews
,
crownedheadspressrelease
,
crownedheadsspecial release
,
headlygrange
,
headlygrangechamuco
,
inthehumidor.com
,
inthehumidornews
,
pressrelease
,
readitherefirst
[bannergarden id="2"]